Jazz musicians often say that "time is everything", and by that, they mean rhythm.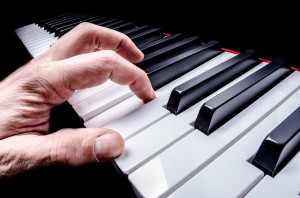 But what about the "other" time? You know, the "real" time? All human lives are inextricably tied to the course of time. And yes, that includes musicians.
Studies have shown that the prevalence of degenerative diseases increase as musicians get older. For example, a study on 140 musicians treated for upper-extremity problems in a specialized clinic in London showed that before 25 years of age, 30% of the musicians had a degenerative disease condition. After age 40, this more than doubled and went up to 61% (Warrington, Winspur, & Steinwede, 2002).
Curious to know more about one of them, osteoarthritis, I made it the topic of this post.
What is osteoarthritis?
According to the Public Health Agency of Canada, osteoarthritis (also known as OA) is the most frequently diagnosed form of arthritis, with a prevalence of more than 10% of adults suffering from it in Canada (O'Donnell et al., 2010).
Otherwise k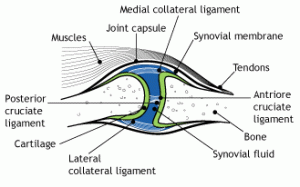 nown as "wear and tear" arthritis, osteoarthritis is a multifactorial condition (Hopmann, & Ekman, 1999). It can affect any joint in the body but typically affects hands, feet, knees, spine and hips (O'Donnell et al., 2010).
Its symptoms come from the erosion of the protective cartilage cushioning the end of each bone in a joint (as shown in image 2). Gradually exposing inner bone surface to direct contact and erosion, it triggers a healing response from the body, which leads to swelling, stiffness, inflammation and pain in and around the joint.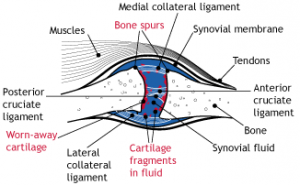 Are musicians especially at risk?
Some argue that, on one hand, musicians are part of the population at risk of developing the disease because of the repetitive nature of their work (Hopmann, & Ekman, 1999) while others argue that the prevalence of the disease within the musicians' community is actually lower than in the rest of the population (Alexander, 1990). The results of two more recent studies tend to support the latter. The newest one, published in the Netherlands (MacFarlane, & Rietveld, 2009) shows that 8.1% of musicians consulting in a specialized clinic were found with osteoarthritis.
The other one, from England (Wynn Parry, 2003), shows that 39 musicians out of 507 (7.7%) were also diagnosed with it. Although it is still less than the 10%+ found in the overall population by the Public Health Agency of Canada, this number is still extremely significant for anyone who is affected by it.
What can be done to prevent it?
The first words that come to my mind when reading this question are: To play or not to play? Asking a musician to stop playing is almost like asking him to stop breathing. According to Winspur and Wynn Parry (1998), no correlation between long-term playing of an instrument and the development of osteoarthritis has been clearly established. But still, even if it was only for prevention, should someone affected with osteoarthritis reduce his/her playing? On the other hand, since prevalence is actually lower in musicians diagnosed with degenerative diseases than in the general population, would it be possible that playing actually helps the hand? Examples can be found on the web of people testifying on how playing helped them with their symptoms in other forms of arthritis (Spencer, Arthritis Foundation). How do we draw a clear line here? Is it mainly the amount of time spent playing that makes the difference? What else should be considered? To this day, more research definitely needs to be done on the topic. It could address questions such as how is playing an instrument affecting finger joints after someone has been diagnosed with osteoarthritis.