Proactive versus Remedial
I have suffered from a performance-related injury myself, and did not begin to research injury prevention until after I felt pain. Part of the issue with performance-related injury is that it is recognized and/or diagnosed retrospectively. Musicians feel pain or soreness and then realize there is a problem. The issue has already started by the time one feels pain. It is important to realize that overuse injuries develop through practice rather than performance. Musicians, especially at an amateur level, spend significantly more time practicing than performing (Sternbach, 2004). Thus, we can learn to prevent injury through developing good habits that begin both in the practice room and away from the instrument.
Risk Factors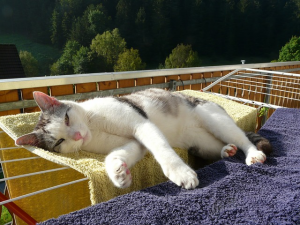 Luckily for musicians, there are several tactics to preventing injury that are easy to incorporate into daily practice schedules. Understanding the risk factors that contribute to overuse injuries will allow musicians to reduce them or avoid them altogether. In a survey taken by Lonsdale, Laakso, and Tomlinson (2014), self-reported contributing factors of pain amongst flutists included, but were not limited to, tiredness/fatigue, not taking sufficient breaks, stress/worry, poor posture, and lack of exercise/fitness. These factors are likely to affect other musicians as well. Additional risk factors include repetitiveness of work, force and tension in movement, and working at a pace that does not allow time for recovery (Canadian Centre for Occupational Health and Safety, 2015).
STOP and Consider Other Strategies
An important thing to keep in mind is to STOP playing whenever you have pain. Many musicians will play through pain because they feel they must keep practicing, but this will only make matters worse. Taking frequent breaks will not only help you retain focus, but also help prevent muscle fatigue. You can use your practice breaks efficiently by using the time to mentally rehearse the music, visualize, etc. (Sternbach, 2004). It is usually not an option for musicians to stop playing altogether, so we will take a look at other strategies including relaxation, exercise, stretching and warming-up, and ergonomic and postural considerations.
Relaxation Techniques
There are two specific relaxation techniques that have been clinically tested and found to be effective for stressed musicians. The first is progressive muscle relaxation, which involves a series of tensing and relaxing one muscle group at a time. This trains musicians to be more aware of tension and be able to let go and relax when they feel tense during their practice sessions. For a script to follow during progressive muscle relaxation, look here.
The second relaxation technique is referred to as autogenic training. This technique involves visualization and self-hypnosis to control autonomic bodily functions such as heart rate and breathing. This is a useful tool when musicians are experiencing stressful situations and/or performance anxiety (Montello, 2010). For more information on this technique, refer to Brodsky's article (1996) under "Suggested Further Reading". Other techniques for decreasing stress and increasing performance wellness include cognitive restructuring, mindfulness meditation, and visual imagery (Montello, 2010).
Exercise
Regular exercise is a great injury prevention tool. Improving the strength and flexibility of your musculoskeletal system contributes to your general and musical health. Exercise has been proven to reduce stress and anxiety and lower risk of depression (Otto & Smits, 2011). Stretching may be used to increase flexibility, and strength training may reduce the potential risk of music-related injuries. For specific exercises targeted to select muscle groups, refer to "Fit To Play: Musicians' Health Tips" by K. Frederickson (2002).
These ideas can be incorporated into music education through implementing stretching breaks during rehearsals and collaborating with physical health educators on a strength program. Along the same lines, the muscles and tendons can benefit from a physical warm up that moves them through the range of motion. A whole-body warm-up involving aerobic movement can be beneficial to injury prevention and is suggested to be an essential part of good practice habits. Simply moving the arms up and down or side to side can increase one's heart rate and is easy to do before rehearsals and/or practice (Frederickson, 2002). Additionally, staying hydrated, especially when exercising regularly, can help sustain focus and endurance (Sternbach, 2004).
Posture
Ergonomic posture is an essential part of injury prevention. Remember to bring the instrument towards you rather than bringing yourself towards the instrument. Some instruments, such as flute or violin, create an extremely unnatural position for the body. Thus, it is important to stay as relaxed as possible in an already unnatural position. Simple adjustments to your stand height and chair height can aid in maintaining a more natural position. Make sure you do not have to strain your neck to see the music on your stand. If you do not have access to adjustable chairs, you may want to consider using a cushion if you feel the chair is too low, or using wooden blocks under your feet if you feel the chair is too high. Postural techniques commonly sought out by musicians include Alexander Technique and Feldenkrais (Sternbach, 2004).
What injury prevention techniques have you found most helpful? Comment below.
Suggested Further Reading
Bernstein, D. A., Borkovec, T. D., & Hazlett-Stevens, H. (2000). New directions in progressive relaxation training: A guidebook for helping professionals. Westport,Conn: Praeger.
Brodsky, W. (January 01, 1996). Music performance anxiety reconceptualized: A critique of current research practices and findings. Medical Problems Performing Artists, 11, 3, 88-98. http://www.sciandmed.com/mppa/journalviewer.aspx?issue=1107&article=1158&action=1
McCallie, M. S., Blum, C. M., & Hood, C. J. (2006). Progressive muscle relaxation. Journal of Human Behavior in the Social Environment, 13, 3, 49-66. http://dx.doi.org/10.1300/J137v13n03_04
References
 Canadian Centre for Occupational Health and Safety. (2015). Work-related musculoskeletal disorders (WMSDs)- risk factors. Retrieved from http://www.ccohs.ca/oshanswers/ergonomics/risk.html
Frederickson, K. B. (May 01, 2002). Fit to play: Musicians' health tips. Music Educators Journal, 88, 6, 38-44. http://dx.doi.org/10.2307/3399804
Lonsdale, K., Laakso, E. L., & Tomlinson, V. (January 01, 2014). Contributing factors, prevention, and management of playing-related musculoskeletal disorders among flute players internationally. Medical Problems of Performing Artists, 29, 3, 155-62. http://www.sciandmed.com/mppa/journalviewer.aspx?issue=1205&article=2059&action=1
McKinley Health Center. (2013). Relaxation exercises. University of Illinois at Urbana-Champaign. Retrieved from http://www.mckinley.illinois.edu/units/health_ed/relax_relaxation_exercises.htm.
Montello, L. (January 01, 2010). The performance wellness seminar: An integrative music therapy approach to preventing performance-related disorders in college-age musicians. Music and Medicine, 2, 2, 109-116. http://dx.doi.org/10.1177/1943862110364231
Otto, M. W., & Smits, J. A. J. (2011). Exercise for mood and anxiety: Proven strategies for overcoming depression and enhancing well-being. New York, NY: Oxford University Press.
Sternbach, D. (August 01, 2004). An ounce of prevention. Teaching Music, 12, 1,Retrieved from http://search.proquest.com/docview/1521608?accountid=12339
Media:
All pictures received from pixabay through Creative Commons.