Don't worry, breathe happy! 🙂 
Do you sing with your heart?
How does performance stress affect your

breath

?
Have you ever experienced performance anxiety which led to dissatisfaction in performance? If so, are you sure that you are breathing properly? Also, what can you do to help the body to breathe better?
Emotions and respiration have a very close relationship…
According to the article Interaction of psychological and emotional variable with breathing dysfunction (Chaitow & Gilbert, 2014), negative mental input may interrupt the even functioning of respiratory system. You may even experience sudden hyperventilation when under extreme pressure.
On the other hand, Masaoka et al. (2014) pointed out that conscious change of one's breathing rate is capable of reducing anxiety. For instance, taking voluntary deep breaths may result in reduction of negative emotional states such as anxiety or fear.
How do I

breathe

when I am feeling anxious?
Among all the emotions, it has been suggested that fear, in particular, produces shallow and fast breathing. According to breathing instructions suggested by Philippot et al. (2010), which were derived from the results of one of their studies, the breathing instructions for 'fear' are as follow: "Breathe and exhale quickly from the top of your ribcage; with normal amplitude. Your breathing is slightly irregular with some tremors and your ribcage very tense." This is contrasting to 'joy' which is instructed as "Breathe and exhale slowly and deeply through the nose; your breathing is very regular and your ribcage relaxed" (Philippot, 2010).
Masaoka, Izumizaki, and Homma (2014) claimed that there is an evidence of connection between the respiratory rate and amygdala activation; an increase in respiratory rate corresponds to increase in amygdala activation; taking deep breaths may reduce amygdala activity, resulting in a reduction of anxiety.
By all means, negative thoughts will actually disturb efficient breathing, being unable to produce the vocal quality you intended. Most importantly, fear does not do you any good.
 If you are unsure about the functions of the respiratory system, please click here to learn how it works!
How does singing with 'emotions' help you sing '

better

'?
The National Voice Centre of the University of Sydney (Foulds-Elliott et al, 2000) conducted an experiment to observe the effects of emotional connection in vocal performances by measuring the respiratory patterns of five operatic singers during the 'emotionally connected performance' compared to 'technical singing' during rehearsals. It has been found that there was a significant increase in flow rate, higher initiation lung volume, lower termination lung volume, and higher lung volume expired when singers were emotionally engaged with the performance. The results support the hypothesis that psychological effects may influence technical results in operatic singing.
As a result, the supporting studies and articles suggest that being engaged with positive emotions may contribute in improving your performance quality. The most significant point is that fear and concerns will only interrupt your breathing patterns.
What are the ways to overcome the

fear

of performance?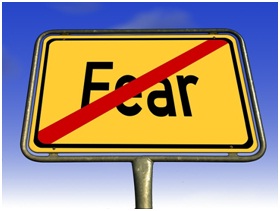 There are several ways to overcome your performance anxiety. Please click on the titles below to learn about them!
References
Chaitow, L, & Gilbert, C (2014). Interaction of psychological and emotional variables with breathing dysfunction. In Recognizing and treating breathing disorders: A multidisciplinary approach (Second ed.), Churchill Livingston.
Foulds-Elliott, S., Thorpe, W., Cala, S., & Davis, P. (2000). Respiratory function in operatic singing: Effects of emotional connection. Logopedics Phoniatrics Vocology, 25, 4, 151-168.
Lechtzin, N. (2014). Control of Breathing. Retrieved April 7, 2015, from http://www.merckmanuals.com/home/lung_and_airway_disorders/biology_of_the_lungs_and_airways/control_of_breathing.html
Philippot, P., Chapelle, G., & Blairy, S. (2010). Respiratory feedback in the generation of emotion. Cognition and Emotion, 16(5), 619-620. Retrieved April 4, 2015, from http://www.tandfonline.com.proxy3.library.mcgill.ca/doi/abs/10.1080/02699930143000392#.VSn04tyG–4
Watson, A. H. D. (2009). Breathing in Singing and Wind playing. The biology of musical performance and performance-related injury. Lanham, Md: Scarecrow Press.
Picture
Perry, D.  (1999). Luciano Pavarotti, Mandalay Bay [Online image]. Retrieved April 22, 2015 from https://www.flickr.com/photos/golf_pictures/2329493400/