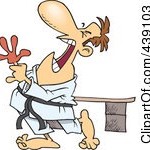 Do you experience any discomfort around your wrist-thumb area? Can this discomfort be described as pain, swelling, tenderness, stiffness when moving, difficulty in gripping or "snapping" sensation when you move your thumb?
Such symptoms, when experienced at a severe level, might suggest a case of De Quervain's. De Quervain's is named after the Swiss surgeon who, in 1895, first studied the specific pain in the area between the wrist and thumb attributed to the inflammation of tissues within the tendon sheath.  De Quervain refers to pain and swelling in the area between the thumb and the wrist. Pain is present when ulnar deviation of the wrist – turning wrist towards the pinky, and adduction of the thumb – thumb moving away from the palm, occur.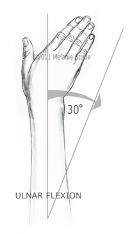 De Quervain syndrome involves two tendons – the extensor polices brevis (EPB) and the adbuctor polices longs (APL). The two tendons are located at the inner edge of the wrist, running from the thumb to the elbow. They glide through a synovial tunnel of the first dorsal compartment. The two tendons are able to glide back and forth smoothly and control thumb movement thanks to the sl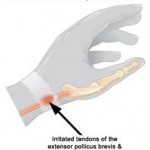 ippery layer of tenosynovium that coats the tunnel.
An inflammation occurs when there is more resistance to tendon gliding, and as inflammation of local tissues increases, swelling and greater resistance to gliding lead to more severe injury.  The swelling causes pain when gripping or turning the wrist, and is usually found on the thumb side of the wrist (Welborn & Slade, 2007). As such, the typical symptoms include soreness, swelling, tenderness, and pain on the base of the thumb to wrist area, and difficulty in moving (abduction and flexion) or grasping objects.
Although the causes for De Quervain Syndrome have not been medically pinpointed, one of the central culprits is overuse. Repeated movement of the hand and thumb, such as grasping, pinching, writing, causes inflammation.
Performing artists, especially instrumentalists, are particularly at risk of such occupational injuries. For musicians, repetitive tasks or overuse may often result in inflammation of local tissues, which creates swelling and great resistance to tendon gliding, finally to form injuries (Brandfonbrener, 1990). For instance, pianists are often required to play octaves, a technique th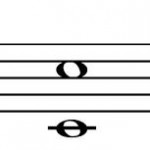 at demands abduction of the entire hand with thumb and pinky outstretched. A long period of repetitive and intense stretching naturally builds up tension and soreness. As such, tension accumulates over time, causing the tendons to swell and the surrounding sheath to inflame. According to Sakai's experiment, practicing octaves is a technique that results in the most injuries among all the techniques that contribute to hand pain from overuse (Sakai, 2012).
Therefore, treatment is aimed at reducing swelling of the tendons and relieving pain. Different treatments are recommended at different stages of the injury. Interestingly, for musicians, the major body of study on injuries amongst performers did not come into being until the 1980s (Sakai, 2012). Studies of De Quervain are even rarer. Therefore, the treatments discussed typically deal with treating symptoms, but do not specifically target the specialized needs of musicians.
As a pianist, I personally suffered from De Quervain's syndrome as a result of intense practicing for professional engagements. After a week of extremely high-intensity practicing without regular breaks, my left hand became very sore. There was an intense sensation of "snapping" when I tried to abduct/flex my thumb. After a few more days of continuous intense work, the area from my thumb to my wrist became completely immobile. I consulted and tried many treatment options under the recommendation of doctors and physicians from the Yale Health Center and specialized clinics in New York. The following selected possibilities taken from non-music specific treatments can be effectively applied to injuries incurred by professional musicians, and are selected through my personal experience and research.
Non-surgical treatments:
 Rest / reduce hand movement
The most advised treatment by doctors is to take rest and stop all activities that cause the symptoms. Time helps the tendons to repair themselves. Discontinuing repetitive motions is essential to ameliorating the condition and resting the inflamed tendons and swollen tissues. As a musician, one should stop all practicing activities and keep the hand immobilized with a splint. According to a clinical research made by Cleveland Clinic, it is recommended a full time splinting for 4-6 weeks (Cleveland Clinic, 2015)
Splint
A splint is a contraption that secures the hand position and rest the thumb and wrist to prevent further overuse. It eliminates the possibility for the injured area to engage in further repetitive tasks and severing the symptoms.
Ice therapy and thermotherapy
Low temperature medical therapy, also known as cryotherapy, aims to reduce inflammation. Applying ice to injuries will cool down inflamed tissues, shrink capillaries back to normal, and avoid buildup in the affected area, thus reducing pain. Using ice during the first 24-48 hours after a new injury is especially helpful to reducing inflammation and muscle spasm. Studies have shown that combining ice with compression is more effective than icing alone. Ten minute applications are reported to be the most effective, because the reduction in tissue temperature is the most dramatic in the first 10 minutes. (MacAuley, 2001).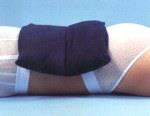 Thermotherapy, also known as heat therapy, stimulates blood circulation, increases extensibility of connective tissues on the joints, flushes out injured debris, soothes muscle soreness and stiffness of tendons and eliminates toxins (Nadler, Weingand & Kruse, 2004). In order words, it helps to promote quicker healing and stimulate circulation. Heat therapy most commonly uses heating pads, heat wraps, and moist heat etc. Be sure to insert a layer of cloth or a towel between the skin and heating source to avoid burns.
Anti-inflammatory painkillers
Anti-inflammation medication decreases inflammation and soft tissue swelling. Non-steroidal anti-inflammatory (NSAIDS) are the medication drugs that are taken orally. NSAIDs include drugs such as aspirin, ibuprofen, and naproxen that promote healing chronic pain and inflammation, and relieving pain. (O'Brien, 2007)
Ultrasound
Instead of being used as an examining device to diagnose tendon structures, it can also be used to guide the cold gel form of corticosteroid cream through its high frequency sound-wave pressure to gently press into the inflamed area. It is proven to successfully promote the absorption of the cortisone, breaking up deposited tissues and improve reduction of inflammation and pain (Hassan, 2012)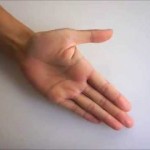 Physical therapy
Physical therapy is a popular and physiologically active method. It includes exercises that strengthen the hand to normal ability without irritating the injured tissues. These exercises help different aspects of the injury as well as the rehabilitation process. For instance, different exercises and stretches will be given to patients feeling tenderness and weakness to build strength, and to patients who are trying to rehabilitate their range of motion. Working with a physical therapist can help one return to work as quickly as possible. These are a few simple exercises for rehabilitating the condition that I have tried under the recommendation of Yale Health Center therapist Shaelyn Annunciate.
Squeeze a tennis ball, hold it for 5 seconds then, slowly release the grip. Repeat this a few times a day.
Lift the thumb away from the palm, hold it for 5 seconds then, slowly curve back into the palm.
Hold a fist for 5 seconds, slowly release the fist and follow by opening up the hand palm.
Alexander Technique/Feldenkreis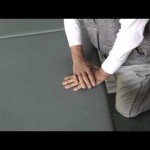 Both Alexander Technique and Feldenkreis help patients to develop a healthy awareness to move the body well and efficiently. They include sets of exercises or body movements that correct any misuse of body in our daily habit, and promote more efficient use of our body. While I was injured, I worked with a Feldenkreis specialist in New York weekly for 2 months and achieved remarkable result. Within each session, the specialist targeted a small area, i.e. thumb movement. He directed me to focus on habitual movements that were inefficient and strained. As a result, I re-learned to use my thumb more optimally, avoiding engaging the same previous behavior that formed injury. After correcting individual local areas, I was guided to connect the entire upper body to the pelvis for a more efficient use of the whole body. The sessions developed a healthy and awareness for moving the body at its most natural and ergonomic approach. Not only does it refrain from using the habit that caused the injury, but also it enables the patient to return back to work with a new, more efficient method. Studies also report the positive effects of the Feldenkreis method through promotion of awareness, relaxation and more efficient actions. (Hillier & Worley, 2015).
Acupuncture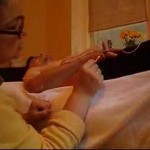 Acupuncture is a type of medical therapy that involves the insertion of needles in certain points of the body. Traditional Chinese medicine believes that blockage or interruption in the flow of chi, or energy, is the source for pain and injury. Therefore, acupuncture targets the flow of energy and aims to promote circulation, bringing fresh blood and oxygen to the injury for healing while reducing swelling and inflammation. Studies support the effectiveness of acupuncture in decreasing pain, increasing blood flow to injured tissues and achieving more mobility. According to NYU Langone Medical Center, acupuncture has shown promising result in curing tendonitis.
In my experience, acupuncture helped the blood circulation of the entire body and stiffness was reduced after each session. I committed to a series of acupuncture treatments for two months on a weekly basis. At the end of each session, I felt an intense sensation of heat on my injured hand which resulted in improved mobility. Furthermore, the "snapping" sensation when I flexed my thumb was also greatly reduced. In order to reach a certain level of pain relief, it is necessary to have a series of sessions.
 Surgical / injection treatments:
 When the injury is at its most severe stage and that all conservative measures have failed, two options may be considered: Hypercortisone injection and traditional surgery.

Cortisone injection
As far as effectiveness is concerned, cortisone injections are proven to temporarily relieve pain by introducing anti-inflammatory medication into the bloodstream, with success rates of fifty to ninety percent reported after the first or second injection (O'Brien 2007). The injection directly targets the first extensor compartment. It significantly reduces inflammation, consequently alleviating local pain. Although a very powerful solution for De Quervain syndrome, cortisone injections remain a controversy due to its side effects, such as bacterial infection in the joints and thinning skin. Continuous use of cortisone shots may cause deterioration of cartilage within the joint, as well as inhabiting collagen causing tendon weakening (Fredberg, 1996). As effective as it may seem, this solution may be temporary. Some patients may not experience positive result after a single injection, in that case, a second or more shots may be given, although a time interval of no less than six weeks is recommended between each shot (Mckenzie, 1972). As hand specialist Dr. Bradburn from Connecticut Orthopaedic Specialist warned me, the long-term use of corticosteroids can cause the body to become reliant on the injection for reducing inflammation. Thus, under normal situations, the injections are limited to no more than 3 to 4 times a year.
Surgical treatment
The point of a surgical treatment is to create more space for the irritated tendons, by opening up the tissue over the swollen part of the tendon. The doctor usually makes an incision in the skin on the side of the wrist in the thumb compartment. By doing so, the tendons are given more space and do not rub against the sheath or each other, thus relieving swelling and pain. The tunnel will heal after a few months, although will be larger than before. It is another effective way of dealing with the disease, but not without some issues. The recovery takes longer than other methods; the after-surgery rehabilitation takes up to a few months to heal completely. There are other risks and complications, such as infection after incision, bleeding, surgical scarring, damaging of blood vessels or nerves. Inadequate release of tendons may cause, in rare cases, persistent symptoms. In the case that aggravating activities are continued, the tendons become swollen and tunnels grow larger and subsequently, the inflammation may re-occur when rubbing the swollen tendons with the larger tunnels. In that case, further surgery may be necessary.
Conclusion
The aforementioned treatments are effective depending on many factors. Except for the last two solutions, there are very few risks in trying them. Optimal result may be achieved if several treatments are combined at once. As for my personal experience in experimenting those treatments, some worked better than the others and occasionally, I tried combining more than two at the same time, i.e. physical therapy combined with ultrasound, while learning the Feldenkreis method during the rehabilitation period. Overall, I stopped all piano-related activities for more than 6 months. After my hand felt no longer painful and the strength came back to normal, I started to slowly get back to piano with fewer hours of practicing with a different choice of repertoire, often less technical. Warming up and taking breaks were inescapable. Although the quantities for practicing is less, the quality and outcome were higher. As a conclusion, although taking a prolonged hiatus from practicing is unfeasible for professional musicians, taking breaks is the most beneficial way to avoid further injury and aggravation to our precious hands.
References
Myrer JW, Measom G, Durrant E, & Fellingham GW. (1997). Cold and hot pack contrast therapy: subcutaneous and intramuscular temperature change. Journal of Athletic Training 32: 238±241 MacAuley, DC (2002). Ice therapy: How good is the evidence? International Journal of Sports Medicine 22: 379-384.
Fadale, PD & Wiggins, ME. (1994) Corticosteroid Injections: Their Use and Abuse, Journal of American Academy Orthopaedic Surgeons. May 1994 ; 2:133-140.
Nadler, S.F., Weingand, K., & Kruse, R.J. (2014). The physiological basis and clinical application of cryotherapy and thermotherapy for the pain practitioner. Pain Physician, 7, 395-399.
O'Brien, M. (2006). Standard of care: de Quervain's syndrome:Nonoperative management. Boston, MA: Brigham and Women's Hospital. Retrieved April 18, 2015, from http://www.brighamandwomens.org/patients_visitors/pcs/rehabilitationservices/physical%20therapy%20standards%20of%20care%20and%20protocols/hand%20-%20dequervains%20nonoperative%20ot.pdf
Wheeless, C. (2012). DeQuervain's disease. Wheeless' Textbook of Orthopaedics. Retrieved from http://www.wheelessonline.com/ortho/dequervains_disease
SP Sampson. (1994). Complications of conservative and surgical treatment of de Quervain's disease and trigger fingers. Hand clinics, 10(1) 1994-2, 0749-0712
Fredberg, U. (1996). Local corticosteroid injection in sport: Review of literature and guidelines for treatment. Scandinavian Journal of Medicine & Science In Sports, 1997:7, 131-139.
Brandfonbrener, AG. (1990). The epidemiology and prevention of hand and wrist injuries in performing artists. Hand Clinics, 6: 365.
Hillier, S., & Worley, A. (2015). The effectiveness of the feldenkrais method: a systematic review of the evidence. Evidence-Based Complementary and Alternative Medicine, vol. 2015, article id 752160. doi:10.1155/2015/752160
Hassan MK, Rahman MH. (2012). Role of Ultrasound In The Management of De'Quervain's Disease. Medicine today (Level of Evidence 1B)
Sakai, Naotaka. (2012). Medical Problems of Performing Artists. Hand Pain Attributed to Overuse among Professional Pianists: A Study of 200 Cases, Volume 17. Number 4: page 178
Welborn, K., & Slade, J. (2007). Apparatus and method for releasing tendon sheath.
Fadale PD & Wiggins ME. (May 1994). Corticosteroid Injections: Their use and Abuse. Journal of American Academy Orthopaedic Surgeons; 2: 133 – 140.
Brian J. Cole, MD, MBA & H. Ralph Schumacher, Jr, MD. (2005). "Injectable Corticosteroids in Modern Practice", Journal of American Academy Orthopaedic Surgeons. January/February, Volume 13. Number 1: Page 37-46
Zelman, David. (2014, February 11). NSAIDs (Nonsteroidal Anti-Inflammatory Drugs) and Arthritis. Retrieved from http://www.webmd.com/osteoarthritis/guide/anti-inflammatory-drugs Mayo Clinic Health Letter, 4th Edition (2012, August 1).
Diseases and Conditions De Quervain's tenosynovitis, retrived from http://www.mayoclinic.org/diseases-conditions/de-quervains-tenosynovitis/basics/symptoms/con-20027238
British Acupuncture Council, Can acupuncture be used to treat De Quervain's syndrome?. Retrieved from http://www.acupuncture.org.uk/public-content/public-ask-an-expert/ask-an-expert-muscles-and-bones/ask-an-expert-muscles-and-bones-hands-and-fingers/3236-can-acupuncture-be-used-to-treat-de-quervain-s-syndrome.html
Driver, Catherine Burt. (2015). Cortisone Injection of soft tissues and joints. Retrieved from http://www.medicinenet.com/cortisone_injection/page5.htm
Images from Creative Commons