DAW Track Naming Conventions
Proper File Names and Track Names are fundamentally important, with implications beyond a particular session or project!
Currently, File Names and Track Names need to span multiple environments: Protools & Pyramix.  Track Names have different demands, and need to translate to controllers such as the MC-Mix, where there are only 6 characters available, and others in the future.  as such they need to be more terse (shorter), and to be crafted so as to take advantage of how different DAW's & etc treat names differently.  For example, in ProTools, names are truncated with a unique algorithm.  among other things, lower-case letters are truncated before upper-case letters.
In addition, there are considerations beyond a "completed, delivered" project.  in particular sharing projects outside of Schulich, and archiving
Bad File Naming: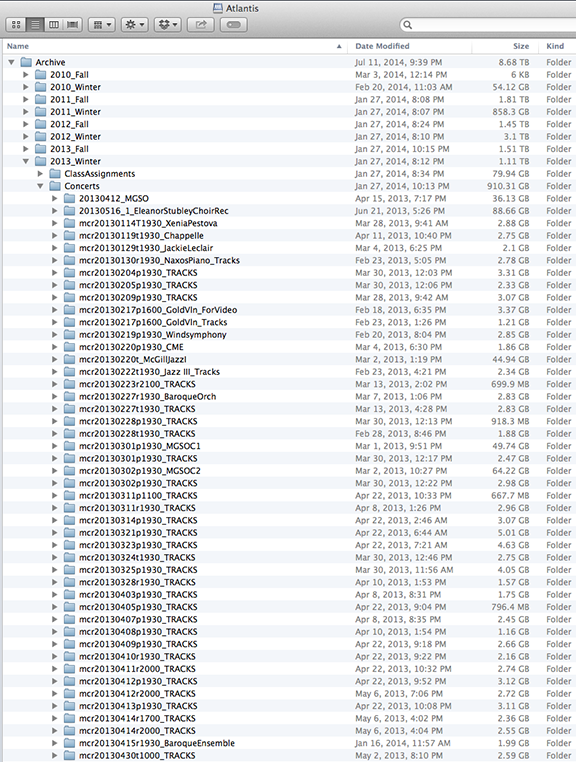 Better File Naming: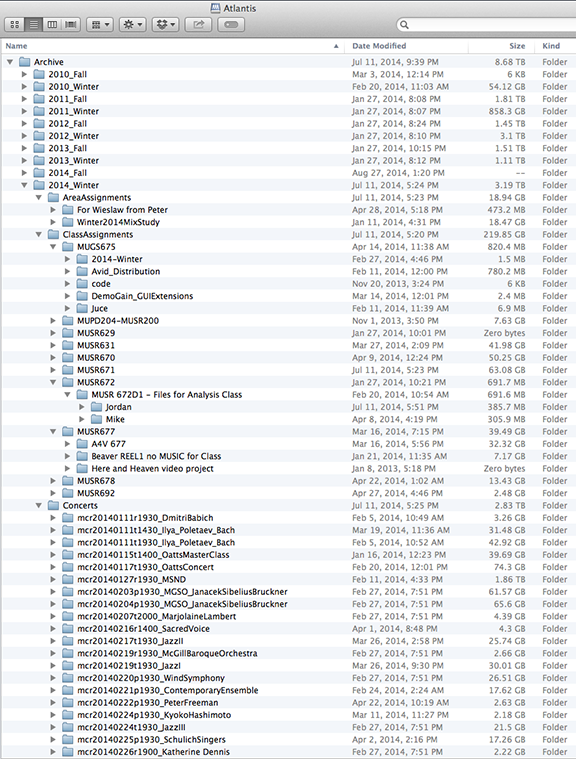 Bad Track Naming: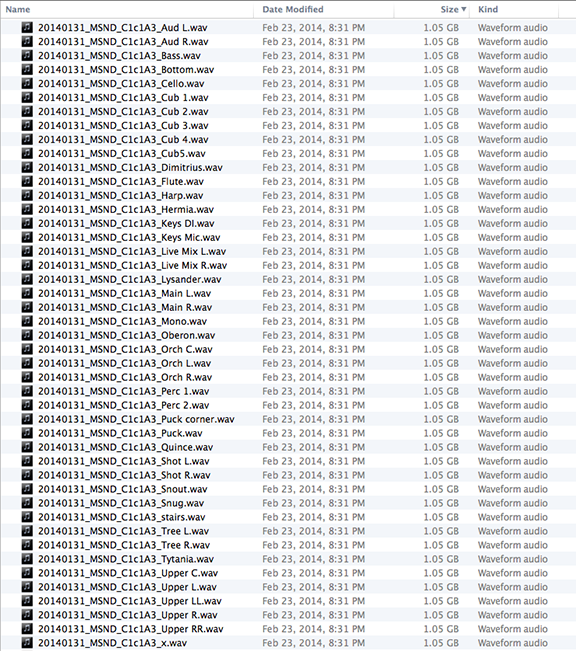 Better Track Naming:
BassDI
CongaH
CongaL
CowB
EGtr1L
EGtr1R
—or—
EGt2-1
EGt2-2
Hat
KickIn
KickOut
SnBot
SnTop
Tom1
Tom2
Tom3
TomFl
OHL
OHR
APnoM
APnoS
—or—
APnoL
APnoR
APnoLo
—or—
RoomL
RoomR
—or—
RoomTL
RoomTR
ASax1
ASax2
TSax
BSax
SSloAT
SSlo84
TTmb1
TTmb2
BTmb
Tpt1
Tpt2
Tpt3
STpt
Orchestral Track Naming: