Preston Beebe is a Composer and Percussionist from Sarasota, Florida. He graduated from the University of South Florida with a Bachelor of Music degree in Music Composition, Percussion Performance, and Electronic Music. Preston is currently attending McGill University, Schulich School of Music for Graduate studies in Music Composition. At McGill, he has worked as a studio assistant for the Digital Composition Studio. Preston has studied Composition with Philippe Leroux, Michael Timpson, Paul Reller, and Chihchun Chi-sun Lee; percussion with Robert McCormick and Steve Davis. Along with Ian Hattwick and Zachary Hale, Preston is the recipient of the 2012-2013 CIRMMT grant: Director's Interdisciplinary Excellence Prize, which we will use to develop a new digital instrument and compose pieces for future performance. In April of 2011, Preston released an album of his acousmatic music entitled, 
Glisten
. Preston has received awards in electronic music from the University of South Florida and McGill University. For the 2012-2013 year, Preston is composer in residence with the FACE Wind Ensemble.
Mario Bertoncini
Mario Bertoncini is – in no specific order – a composer, an inventor, a poet, a philosopher, a pianist, a musician and a builder of sounds.
He has been continuously experimenting and testing the edges of sound, intended as a variable and unstable entity (passim G. Borio) since 1962, when he began "preparing" acoustic instruments by employing unorthodox techniques, and often also making use of live electronics (he invented a well-known system to modify string instruments, especially the cello and double bass, in order to achieve his compositional needs). From 1965 to 1972, he was part of the Gruppo di Improvvisazione Nuova Consonanza, and from 1969 to 1972, he was also its artistic director. Also in the second half of the sixties, he approached music theatre through a series of works (among them Spazio-Tempo, staged at the Venice Biennale in 1970) in which he proposed a functional relationship between all the elements involved in the scenic action. He named this project, The Theatre of Reality. From 1973 to 1975, he lived in Berlin as "artist in residence" of the DAAD (Berliner Künstlerprogramm). In the same period, he began to design and build sound aggregates, true sound sculptures based upon the principle of aeolian sound, which aimed to liberate the concept of sound from any temporal development. At McGill University, between 1974 and 1976, he gave an experimental composition course entitled Musical Design. And from 1977 to 1998, as professor at the Universität der Künste Berlin (UdK), he held seminars and gave lecture/concerts in many countries including the U.S., Canada, Europe, Korea and Israel.
Amongst his notable projects: Vele (sails), massive aeolian harps measuring more than 7 metres high; Venti (winds, twenty), for 20 aeolian sound generators and 40 performers; Chanson pour instruments à vent, an "assemblage" for aeolian harps, and gongs, for one performer. In parallel with his activities as a composer, performer, and instrument builder, Bertoncini cultivates a literary practice, in different forms: at the end of his formal studies, he collaborated with the Enciclopedia dello Spettacolo Sansoni as an editor specializing in 18th century musical theatre; and later on, he worked for RAI, the Italian radio and television network, translating a variety of English, French and German libretti into rhythmic Italian (among these, the Flight of Lindbergh by Brecht and Weill), and he wrote more than eighty reviews of operas from diverse historical periods.
Starting in 1976, he has dedicated a part of his time to the writing about music and other matters in the form of dialogues inspired by the Platonic model.
Eliot Britton
Eliot Britton is currently pursuing his PhD in music research and composition at the Schulich School of Music at McGill University under the supervision of Prof. Sean Ferguson. Here Britton has worked as a course lecturer, studio assistant and composer in residence for the Digital Composition Studios. He was awarded the director's prize for research on live electronic music and recently held the position of composer in residence for the McGill Contemporary Music Ensemble with the Digital Composition Studio. He currently holds a SSHRC Bombardier graduate scholarship to fund his research. Prior to his work at McGill, Eliot Britton studied with Matthews and Fitzell at the University of Manitoba, and was also conferred with certification from the Precursor Productions School of Electronic Music. Throughout his studies, Eliot Britton has won numerous awards and scholarships.  Recent accolades include 1
st
prize in the Hugh Le Caine Category in the SOCAN competition, the Social Sciences and Humanities Research Scholarship (SSHRC), winner of the Winnipeg New Music Festival's Young Composers' Competition, and the Margaret H. Tyler Award in music. Select performances of Britton's work include: NIME Norway, EMS New York, the CCMW Toronto, McGill CME in Montreal, Winnipeg New Music Festival, the Royal Winnipeg Ballet, the Winnipeg Fringe Festival, and the Pazzia Performing Arts Collective in Edinburgh, Eliot Britton continues to evolve musically.  Having recently finished his masters he continues pursuing a doctoral thesis on the analysis of rhythmic syntax in avant-garde electronic music and its relationship to electroacoustic music.
Beavan Flanagan
Beavan Flanagan is a composer and pianist/keyboardist from Montreal, Canada. His music has been performed in Canada, Norway (Oslo, part of the Norwegian-Canadian New Music Conference) and London, England (Northern Breeze Mini-Festival), by ensembles and performers such as the Nouvel Ensemble Moderne and Canadian violinist Mira Benjamin. Current projects include a 2011-2012 residency with Montréal's Portmantô ensemble, as well a participation in the Bozzini Quartet's annual Composer's Kitchen workshop. Beavan is the winner of two SOCAN Foundation awards, including the 2011 John Weinzweig Grand Prize for his string trio 
L'Essence perd son sens. 
Most recently his music has been nominated for the 2012 International Gaudeamus Prize in the Netherlands; the winner will be announced in September 2011 in Utrecht, where his music will be performed during the Gaudeamus Muziekweek.
As a jazz pianist, he is a regular performer at venues around Montréal and Toronto including the Upstairs jazz bar and the Rex, Toronto's premier jazz venue. His quintet, Atomic 5, released their debut album in March 2011 on the Effendi label. They have been regular performers at the Montreal International Jazz Festival.
He is also a member of the electro-pop/spaceship trio LASERMAGICLASER, whose music is composed, produced and performed by himself (aka Ben Livingston) and his fellow bandmates (Dallas Nostromo, Nikläs Langsamer).  Their debut album was launched in September 2011.
Chris Paul Harman
Chris Paul Harman was born in 1970 in Toronto where he studied classical guitar, cello and electronic music with Barton Wigg, Alan Stellings and Wes Wraggett, respectively. His works have been performed by many ensembles and orchestras in Canada and abroad, including the Asko Ensemble, the CBC Radio Orchestra, the Esprit Orchestra, the Montreal Symphony Orchestra, the New Music Concerts Ensemble, the Noordhollands Philharmonisch, the Seoul Philharmonic Orchestra, the Tokyo Symphony, and the Toronto Symphony Orchestra. In 1986, Mr. Harman was a finalist in the CBC Radio National Competition for Young Composers. In 1990, he was the Grand Prize Winner in that same competition for his work "Iridescence", which was the selected work in the category for Composers under 30 years of age at the 1991 International Rostrum of Composers in Paris. At the International Rostrum of Composers in 2004, his "Concerto for Oboe and Strings" was chosen as a Recommended Work in the general category. As a result, both works have been broadcast in some 25 countries. In 2001, Mr. Harman's work "Uta" received an honourable mention at the Gaudeamus International Music Week. The same year, his work "Amerika" was awarded the Jules Léger Prize and was short listed for the Prix de Composition de la Fondation Prince Pierre de Monaco. In 2007, Mr. Harman's work "Postludio a rovescio" – commissioned and premiered by the Nieuw Ensemble of Amsterdam – was awarded the Jules Leger Prize for New Chamber Music for that year. Since 2005, Mr. Harman has served as Assistant Professor of Composition at the Schulich School of Music of McGill University in Montreal, where he is currently the Music Research Department Chair for composition.
Alcides Lanza
Canadian-Argentinian composer, conductor and pianist born in Rosario, Argentina, in 1929. He moved to New York in 1965, having received a Guggenheim Foundation fellowship and lived  there from 1965 until 1971 where he worked at the  Columbia-Princeton Electronic Music Center. In 1971 he was appointed professor of composition at the Faculty of Music, McGill University in Montreal. Since 1974 he has been the director of the Electronic Music Studio at McGill. lanza continues to have a very active international career as a pianist and conductor specializing in the avant garde repertoire. His programs reflect his particular interest in the music of the three Americas. lanza has performed Piano Marathons  at Pollack Hall in Montreal, in 1987 and 1992. This last featured lanza performing for five hours – non-stop – and included 48 different pieces for piano, electronics and film. alcides lanza has done innumerable radio and television concerts, several LP recordings and compact discs, and has organized contemporary music forums and events. In 1996 the Organization of American States and the InterAmerican Music Council gave him an Honor Diploma with Distinction for his dedication to the promotion of the Music of the Three Americas. In 2003 the Canada Council for the Arts gave him the Victor Martyn Lynch Staunton Award in recognition of his outstanding career as a composer.
Emilie Cecilia LeBel
Emilie Cecilia LeBel is a Canadian composer, presently based in Toronto.  Her compositions have been performed across Canada, and internationally. As a contemporary art music composer, Emilie works with acoustic instruments and electroacoustic mediums to create both discrete and mixed compositions.  She also creates intermedia projects working with electronics, video, photography, and acoustic instruments.  Many of her recent projects have focused on collaborations with performers, incorporating contemporary art music with electronics, and video. Emilie is completing doctoral studies in composition at The University of Toronto.  She has studied at the University of Victoria, Harris Institute for the Arts, and York University.  She holds an Honours Diploma in audio engineering, a Spec. Hons BFA in music composition with a minor in visual art, and an MA in composition and ethnomusicology.  Emilie has participated in a variety of workshops and residencies including: Le Centre d'arts Orford Sound Art Workshop, The Scotia Festival of Music, New Adventures in Sound Art's Sound Travels Festival, Deep Wireless Festival of Radio and Transmission Art, The Banff Centre, Soundstreams Canada, The Canadian Contemporary Music Workshop, Quatuor Bozzini Composers' Kitchen, Arraymusic Young Composers' Workshop, and The Leighton Artist Colony at The Banff Centre.  She is grateful for the generous support her work has received from a number of organizations including most recently, The Canada Council for the Arts, the Canadian Music Centre Toronto Emerging Composer Award, and the Canadian Federation of University Women Elizabeth Massey Award. 
www.ceceproductions.ca
Philippe Leroux
Philippe Leroux was born in Boulogne Billancourt (France) on september 24th, 1959. In 1978 he entered the Paris Conservatory (Conservatoire National Supérieur de Musique), studied with Ivo Malec, Claude Ballif, Pierre Schäeffer and Guy Reibel and obtained three first prizes. Meanwhile, he followed classes with Olivier Messiaen, Franco Donatoni, Betsy Jolas, Jean-Claude Eloy and Iannis Xénakis. In 1993 he was selected to enter the Villa Medicis in Rome for two years, where he remained until 1995. His compositional output includes symphonic, vocal, electronic, acousmatic and chamber music. His works are the result of various commissionners, with among them the French Ministry of Culture, Radio- France Philharmonic Orchestra, Südwestfunk Baden Baden, IRCAM, Percussions de Strasbourg, Ensemble Intercontemporain, Ensemble 2e2m, Ensemble Court-Circuit, INA-GRM, the Nouvel Ensemble Moderne de Montreal, Ensemble Ictus, Festival Musica, Ensemble BIT 20, Koussevitsky Foundation, San Francisco Contemporary Music Players, Ensemble Athelas, Orchestre National de Lorraine, Orchestre Philharmonique de Nice, CIRM, INTEGRA, and several other institutions of international standard. His music is widely performed in various European festivals and International orchestras such as Donaueschingen, Radio-France Présences (Paris), Agora (Paris), Venice Biennale, Ba th Festival, Festival Musica (Strasbourg), Stockholm ISCM, Barcelona Festival, Musiques en Scènes (Lyon), Festival Manca (Nice), Bergen Festival, Ultima (Oslo) Festival, Tage für Neue Musik (Zürich), BBC Symphony Orchestra (London), Tonhalle Orchester Zürich, BBC Scottish Symphony Orchestra (Glasgow), Philharmonia Orchestra (London), Czech Philharmony, Klangfrorum Wien etc… He has received many prizes and awards: Prix Hervé Dugardin, Best contemporary musical creation Award 1996 for (d')ALLER, SACEM Prize, André Caplet and Nadia and Lili Boulanger Prizes from the Academy of Fine Arts (Institut de France), Salabert Prize for his piece Apocalypsis and Arthur Honegger Prize (Fondation de France) for his overhall production. From 2001 to 2006 he was a teacher in composition at IRCAM in the frame of the "Cursus d'Informatique Musicale". In 2005 and 2006 he teached at McGill University (a Fondation Langlois programme). From 2007 to 2009 he was composer-in-residence at Metz Arsenal and at Orchestre National de Lorraine, then since 2009 to 2011, invited professor at Université de Montréal (UdeM). From September 2011 he is Associate Professor in composition at the Schulich School of McGill University.
Darren Miller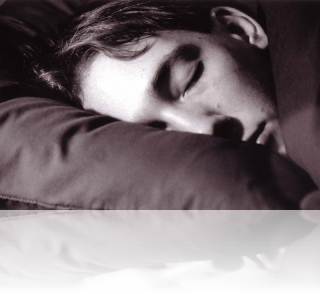 Darren Miller was born and raised in Saskatoon, Saskatchewan. In 2005 he received his B.Mus. with great distinction from the University of Saskatchewan. In 2008 he completed an M.Mus. at the University of
Victoria and attended the Darmstadt Summer Courses for New Music in Darmstadt, Germany. Darren then spent a year at the Banff Centre on a self-directed creative residency before embarking on a course of PhD studies under Cort Lippe at the State University of New York in Buffalo. In 2010 Darren transferred to the University of Victoria, where he has completed his PhD studies and exams under Dr. Dániel
Péter Biró and has begun work on his dissertation research and
composition on the subject of musical and audio morphology.
Robert Normandeau
MMus (1988) and DMus (1992) in Composition from Université de Montréal. Founding member of the Canadian Electroacoustic Community. Founding member of Réseaux (1991), a concert society. Prize-winner of the Bourges, Fribourg, Luigi-Russolo, Musica Nova, Noroit-Léonce Petitot, Phonurgia-Nova, Stockholm and Ars Electronica (Golden Nica in 1996) international competitions. His work figures on many compact discs, including six solo discs: Lieux inouïs, Tangram, Figures, Clair de terre and the DVD Puzzles, published by empreintes DIGITALes, and Sonars published by Rephlex (England). He was awarded two Opus Prizes from the Conseil québécois de la musique in 1999: "Composer of the Year" and "Record of the Year in Contemporary Music" (Figures on empreintes DIGITALes label). He was awarded the Masque 2001 for Malina and the Masque 2005 for La cloche de verre, the best music composed for the theatre, given by the Académie québécoise du théâtre. He has been Professor in Electroacoustics Composition at the Université de Montréal since 1999. Having produced several instrumental and mixed works, his current endeavors are focused on acousmatic music. More specifically, his compositions employ æsthetic criteria whereby he creates a "cinema for the ear" in which "meaning" as well as "sound" become elements which elaborate his works. Along with concert music he now writes incidental music, especially for the theatre.
Thierry Pécou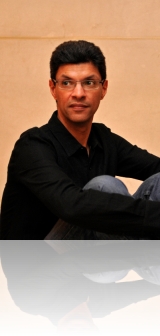 Born in Boulogne-Billancourt in 1965, Thierry Pécou studied orchestration and composition at the Conservatoire National Supérieur de Musique (CNSM) in Paris. He was a scholarship holder at the Casa de Velázquez in Madrid, winner of a Prix Villa-Médicis Hors les Murs,
and has received many prizes for his compositions, which have been commissioned by leading institutions and performers. In 2010 the Académie des Beaux-Arts awarded him the Grand Prix de Composition Musicale of the Fondation Simone et Cino del Duca, and he received the prize for best new music premiere 2010 from the Syndicat de la Critique Théâtre, Musique et Danse (French Critics' Circle). The recording of his
Symphonie du Jaguar
was distinguished by the Grand Prix 2010 of the Académie Charles Cros and a Diapason d'Or of the year 2010. His works have been performed at such festivals as Présences at Radio France, Umeå Opera in Sweden, Gaudeamus Music Week in Amsterdam, the Moscow Autumn Festival, New Music Concerts in Toronto, the Foro Internacional de Música Nueva in Mexico City, Automne en Normandie and the Ambronay Festival in France, the Bath International Music Festival in England, the Tampere Choir Festival in Finland, the Shanghai Spring Music Festival in China, and such venues as the Tokyo Opera City Concert Hall and Izumi Hall Osaka in Japan, the Arsenal de Metz, the Opéra de Rouen Haute-Normandie, and the Salle Pleyel, Théâtre de la Ville and Théâtre des Champs-Élysées in Paris.
www.thierrypécou.fr
Arnaud Petit
Born in 1959, composer Arnaud Petit studied voice, violin, piano and composition at the CNSM in Paris.  He studied orchestral conducting with Jean Pierre Marty and Pierre Boulez, composition with Pierre Schaeffer, Guy Reibel and Luciano Berio.  In addition to a ten-year collaboration with Ircam, he has also been invited for multiple residencies in Europe and North America, taught composition in various conservatories, received national and international distinctions and awards, and has worked with numerous performers, ensembles and orchestras.  One of his recent works is an opera based on "The Beast in the Jungle" by Henry James.  He is currently working on a technological opera and is the musical director of a concert season in Blanc Mesnil.
Laurie Radford
Laurie Radford composes music for diverse combinations of instruments, electroacoustic media, and performers in interaction with computer-controlled signal processing of sound and image. His music has been performed and broadcast throughout North and South America, Europe and Asia at events including Futura, Biennale Musique en scène, Miami New Music Festival, Musica Viva, Rien à voir, MusiMars, Musicacoustica, San Francisco Tape Music Festival, Festival Encuentros, Nornadas de Música Elektroakustika, Semaine Internationale de Cuenca, Discoveries, Mantis Festival, Cutting Edge, and SAN Expo. He has received commissions and performances from ensembles and soloists including Le Nouvel Ensemble Modern, L'Ensemble contemporain de Montréal, Esprit Orchestra, Aventa Ensemble, Ensemble Résonance, code d'accès, GroundSwell, Pro Coro Canada, New Music Concerts, Trio Fibonacci, Trio Phoenix, Ensemble Transmission, Earplay, Duo Kovalis, Totem contemporain, the Penderecki, Bozzini and Molinari String Quartets, and the Winnipeg, Calgary, Edmonton and Montréal Symphony Orchestras. Radford's music is available on
empreintes
DIGITAL
es
, McGill Records, P
e
P Recordings, Clef Records, Eclectra Records, Centrediscs and Fidelio Audiophile Recordings. He is an associate of the CMC and a member of the CLC, CEC, CNMN and Sound and Music UK. Radford has taught music technology, instrumental composition, and electroacoustic music and media arts at McGill University, Concordia University, Bishop's University, University of Alberta, City University (London, UK), and is presently a Senior Instructor at the University of Calgary.
Patrick Saint-Denis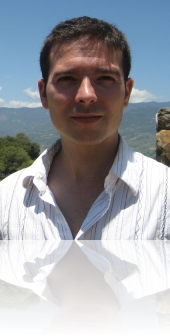 Patrick Saint-Denis studied composition at conservatories in Quebec city, Montreal and The Hague. His music has been played at festivals, such as the
International Gaudeamus Music Wee
k (The Netherlands, 2003, 2004),
Montreal Nouvelles Musiques
(Canada, 2005, 2009), the
ISCM World Music Days
(Croatia, 2005), the
Mois Multi
(Canada, 2008), the
Cervantino Festival (
Mexico, 2009) and the
ICMC
(UK, 2011). He received prizes including the
Jules-Léger
prize in 2004. He received support from the Canada council for the arts and from the
Conseil des arts et des lettres du Québec
. He is presently a 3rd cycle student at Université de Montréal.