John Rea, Doctoral Colloquium
March 17, 2017 @ 16:15

-

18:00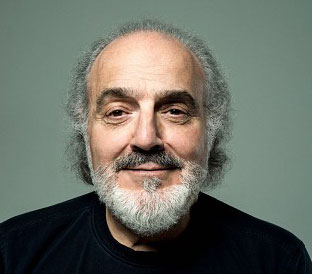 Is Predictive Orchestration simply Paleo-Orchestration?
Professor John Rea presents at this Colloquium. His talk will center on a topic that arises from within the discourse about timbre perception, and about the various conclusions one may draw after testing subjects and analyzing data: the notion of predictability. His four-part presentation will discuss: a) the notion of predictability; b) what he understands paleo-orchestration to be and its link to both orchestration compendia and the notion of predictability; and c) the recent interest of musicologists, especially Emily Dolan, on the topic of timbre.
Recipient of many awards, John Rea has been frequently commissioned and has written works in several genres: chamber music, music-theater, electroacoustic music, and compositions for large ensemble such as orchestra, ballet, choral, and opera. Orchestras across Canada and in Europe have performed his music. Since 2001, his re-orchestration for 21 players of Alban Berg's operatic masterpiece, Wozzeck, op.7, commissioned and first performed by the Nouvel Ensemble Moderne in 1995 has been performed in a dozen new productions around the world. Most recently, his reorchestration for 28 players of Berg's Three Pieces for Orchestra, op.6 was premiered in Winterthur (Switzerland) and Montreal. Since 1973, he has taught composition, music theory, and orchestration at McGill University where he served as Dean of the Faculty of Music (1986-1991), today the Schulich School of Music. For the musical season 2015-16, the SMCQ named him composer of the year in its Homage Series.
Research on musical timbre, and the role this research may play within orchestration theory, continues apace at McGill thanks to the expert knowledge and the very experienced guidance of Professor Stephen McAdams. Professor Rea feels very honoured that, for the last few years now, he has been part of the teams working through this ongoing research.