Manifeste 2016
June 29, 2016 @ 14:30

-

17:00

Free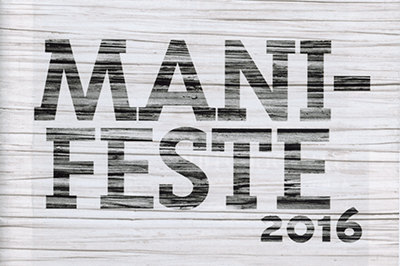 Towards an Interactive Orchestration Treatise
Research and Composition Conference
Academia
Team: Stephen McAdams (McGill University, Montreal, Canada), Éric Daubresse (Haute Ecole de musique, Geneva, Switzerland), Philippe Esling (Musical Representations Team – IRCAM-STMS)
One of the most complex and mysterious dimensions of musical composition is the use of orchestral timbre. While the practice of orchestration mostly relies on empirical knowledge, the joint advances of psychology and music informatics provide new tools for the analysis of the musical repertoire, the study of perceptual orchestral effects, and the development of modelling techniques pertaining to the application of orchestration through the use of new technologies. During this workshop, an international team of both researchers and musicians will introduce a long-term project whose goal is to produce an interactive orchestration treatise based on state-of-the-art orchestration to support computer-based technologies.
Project funded by the Social Sciences and Humanities Research Council of Canada (SSHRC).
Festival runs June 2nd – July 2nd
Free admission (limited to the number of available seats)
---
L'une des dimensions les plus complexes et mystérieuses de la composition musicale est le recours au timbre orchestral. Alors que les pratiques d'orchestration reposent largement sur des connaissances empiriques, les avancées conjointes de la psychologie de la perception et de l'informatique musicale fournissent de nouveaux outils pour l'analyser le répertoire, étudier la perception des effets orchestraux et élaborer des modèles de portée générale facilitant l'apprentissage et la pratique de l'orchestration par les nouvelles technologies. Au cours de cette séance, une équipe internationale de chercheurs et musiciens présentera un projet visant à long terme la production d'un traité d'orchestration interactive, à partir de l'état de l'art des outils informatiques d'aide à l'orchestration.
Projet soutenu par le Social Sciences and Humanities Research Council of Canada (SSHRC).
Entrée libre (dans la limite des places disponibles).