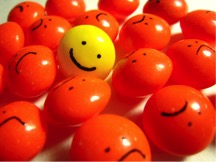 "I'm a terrible musician"
"If this performance goes poorly…"
"I'm never going to be able to play in tune"
"My tuning ruined my whole recital"
"They're just being nice"
"That mistake ruined my reputation"
"I should have played better than that"
"I'm a failure"
Debilitating Performance Anxiety
Performance anxiety can threaten to affect, and in some cases end, some performers' careers. Most performers feel nervous before performing, and some can thrive on it; however in some cases the anxiety can be disabling. Performers suffering from debilitating performance anxiety find this distress interferes significantly with their ability to perform at a reasonably expected level.
Many anxious thoughts may enter a musician's mind about performance. This anxiety can produce physiological, behavioural, and cognitive reactions. (Kenny, 2011). Some performers will experience performance-threatening symptoms such as trembling hands, dry mouth, and sweaty palms. Distorted thoughts and illogical thinking can also play a destructive role in a musician's confidence and self-esteem. Seeing yourself as a "bad" musician only consumes your mental energy and distracts you from focusing on the performance task at hand.
Current Research
There has been a great deal of research on the treatment of musical performance anxiety. The old pedagogy of practice, practice, practice has been supplanted by research into the affects of drugs, behavioural modification, and cognitive therapies to help musicians cope and conquer anxiety.  Drugs such as beta blockers are controversial in treating musical performance anxiety because of their potential side effects and health risks if used more than occasionally or unsupervised by a doctor.  Cognitive behaviour therapy continues to be explored as an effective treatment option for musicians who suffer from performance anxiety.
Photo
All Photos sourced through Creative Commons.org
Photo by jessicahtam