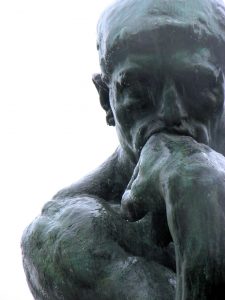 As musicians, many of us have witnessed individuals who exemplify the idea of a "brilliant but tortured artist", a common belief that great art comes from great pain. Studies have shown there is a higher than average incidence of mental illness in adults involved in the arts (Young et al., 2013) and there is much research to support the idea that musicians (and other artists) differ from non-musicians in terms of personality characteristics. Specifically, musicians tend to be more prone to negative thought patterns and mood disorders (Roy et al., 2016). These characteristics can be observed in many of the greatest artists throughout history. Beethoven, Van Gogh, and Schumann, are just a few examples of successful and creative artists who suffered greatly from mood disorders. However, the accomplishments and fame of these artists tend to overshadow the underlying issue that countless others in the arts suffer from mood disorders.
This blog seeks to explore the mood disorders which are so prevalent in the artistic community. Where does this relationship come from? Are certain aspects of being an artist a cause of these mental health problems? Is there something about being an artist that attracts a personality type more prone to mood disorders?
---
What is a Mood Disorder?
A mood (affective) disorder describes a condition where an individual's mood or feelings are the main feature affected. Several conditions fall under the category of mood disorders, ranging from elevated to depressive moods. Mood disorders are the most common mental illnesses faced among the artistic community.
There are two types of mood disorders, depression, and bipolar.
Depression (also known as Major Depressive Disorder) is the most common mental disorder. According to the Diagnostic and Statistical Manual of Mental Disorders (DSM V), it is characterized by low mood, and loss of interest or pleasure in daily activities for more than two weeks. Other indicators may include change in sleep, change in weight, loss of energy, difficulty concentrating, or thoughts of suicide. The precise pathophysiology of mood disorders remains obscure, as does the neurobiology of normal mood regulation, however, mood disorders have been linked to problems or imbalances in the brain regarding the neurotransmitters of serotonin, norepinephrine, and dopamine (Namade et al., 2013).
Bipolar Disorder is characterized by consistent mood swings (aka episodes), ranging anywhere between a manic state and a depressive state. These episodes can be manic, hypomanic, depressed, or mixed. Bipolar, like depression, is also caused by a chemical imbalance in the brain with serotonin, norepinephrine, and dopamine (Namade et al., 2013). Common signs of the manic state include feeling extremely happy, feeling agitated, overconfidence, irritability, and racing thoughts, while the depressive state is consistent with traditional characteristics of depression. 
More on Serotonin More on Dopamine More on Norepinephrine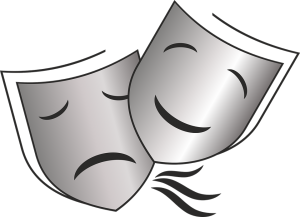 ---
Statistics
According to Findlay (2017), 7% of Canadians age 15-24 identify with having had depression within the last 12 months.  Another study by Gross (2016) includes the largest collective group of musicians surveyed and reports that up to 69% of adult musicians reported they have suffered from depression in their lifetime.
Development of Mood Disorders

While it is true that there is a higher percentage of adults in the arts who suffer from a mood disorder, in most cases, symptoms of mental illness start to develop much earlier.

Young and colleagues., 2013 explore the correlation between the development of depressive symptoms in adolescents and involvement in the arts. It shows a strong correlation between teens involved in the arts and those who identified with depression. The study had students self-evaluate themselves on the CES-D scale (a point-based scale for measuring depression symptoms) and discovered that for each point higher a student scored in the scale (the more depressed they described themselves to be) the more likely they were to be involved in the arts. This concludes that the more depressed the individual, the likelier they were to be involved in the arts. While these findings suggest a correlation between affective disorders and involvement in the arts, it may also be an indication that the arts attract individuals who are more prone to mental illness.
---
Creativity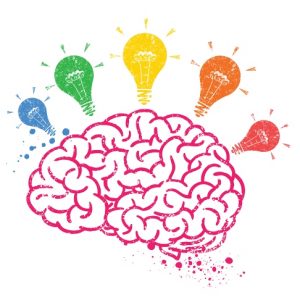 Another factor in the relationship between artists and depression is creativity. Creativity is a crucial element of what makes art great. Akinola and colleagues., (2008) explore the effects of positive vs negative external influences on creativity. This study finds that perceived negative social feedback resulted in increased creativity. It also found that individuals with lower DHEA (a hormone which, in low amounts, is linked to depression) also have higher baseline creativity scores. This suggests that negative thoughts and influences may actually fuel creativity.
Studies on Creativity

Johnson and colleagues (2015) study is a compilation of the conclusions from a focus group of career artistic individuals with bipolar disorder dedicated to talking about how the disorder affects their work. The overwhelming consensus among this group was that creativity was a strong part of their identity. Creativity and Bipolar have long been correlated, due to the divergent thinking that comes from the different mental states of the disorder. The individuals in the group concluded that within the disorder, the manic state increased divergent thinking, and quantity of creative output.
---
Weisberg (1994) takes a look at the life and works of Robert Schumann, a musician famously known to have suffered from bipolar disorder. Schumann described himself as having two musical alter egos, "Florestan – 'with a head so full of ideas that I cannot actually form any of them' and Eusebius – an introspective dreamer." An analysis of his compositional career clearly highlights periods of depression and mania through the amount of compositions he completed each year. The study shows that his episodes of mania were correlated with greater volume of compositional output, however it claims nothing definitive about the quality of those compositions.
---
Contributing Factors
Other aspects of being a musician can also contribute to a poor mental state. Other considerations include stress, and poor working conditions.
Stress

Many aspects of a musical career are stressful. From performance anxiety, to rumination, these factors only serve as contributing factors for depression. Gross's study (2016) found that 71% of the musicians surveyed reported having high anxiety or panic attacks. There have also been several studies on the differences between musicians and non-musicians in terms of rumination. Rumination is a type of thought pattern when a person cannot stop thinking about an event or situation (Roy et al., 2016). It is normally considered a dysfunctional thought style characterized by intense and repetitive self-reflection. These studies found that musicians have an elevated level of stress and rumination, both of which can lead to, or worsen, depression.

Ironically, this study (Roy et al., 2016) also suggests that rumination is an important trait that actually be helpful to musicians in their practice due to careful and critical review of past events. 
Lifestyle

Some aspects of music are appealing to a personality type with a higher predisposition to mood disorders as making music (or other forms of art) can be therapeutic. This can make a career in the arts more attractive to individuals with certain psychological tendencies, however, there are also certain elements about a career musician's lifestyle that can be harmful to the psyche. The overwhelming consensus among musicians was that while artists do find solace in the production of their music, the working conditions of a musical career are destructive (Gross, 2016). Extreme working conditions create less than ideal conditions for individuals who may have already been prone to mental illness in the first place. These conditions can include: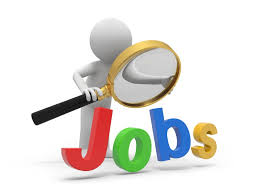 Long hours and little pay
Inconsistent work
A highly competitive field
Career uncertainty
Anti-social hours (ie practicing)
Lack of recognition – Either by societal standards of a "real job" or being under appreciated for their labor
The merging of one's music identity/worth and selfhood
---
Treatment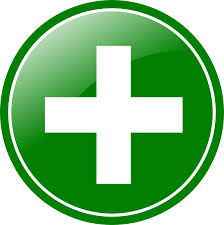 As far as treatments go, the are options out there for treating mood disorders. Treatments such as psychiatric medication, therapy, and meditation are a few methods that have been proven successful, however these treatments can only help to a certain extent. While these treatments help the psychological side of mood disorders, the unforgiving nature of a musical career is another issue.
Psychiatric medication

Psychiatric medication can be prescribed by a psychiatrist and works by changing the chemical balance in the patient's brain (neurotransmitters). Depending on the severity and type of mood disorder an individual is experiencing, they may be recommended either an antidepressant or a mood stabilizer, both of which work by altering the brain's chemical balance.

Antidepressants act in one of three ways: (1) blocking transporter proteins, which remove released transmitters from the extracellular space, (2) inhibition of monoamine oxidase, which degrades monoamine neurotransmitters or (3) inhibition or excitation of pre- or postsynaptic receptors that regulate monoamine transmitter release and/or neuronal firing rates (Nemeroff et al., 2002). While each individual will have a different response to psychiatric treatment, factors such as type of medication and dosage have lead to mixed reviews on the side effects and effectiveness of psychiatric medication. Only between 35%-45% of people report recovery from mood disorders after 5-7 weeks of psychiatric treatment.  Because so many people report mixed reviews and reactions to psychiatric medication, many artists are fearful of this form of treatment as they are concerned about losing their personality and creativity (Johnson et al., 2015). 

Therapy

Therapy is also an option for treatment. Mindful-based therapy sessions can help by providing a safe environment to speak openly about one's feelings and counselors can help by offering coping strategies such as meditation and affirmation exercises. While therapy has become a popular treatment, the overall results of its efficiency vary. Studies (Hofmann et al., 2010) show that mindful-based therapy is effective for treating anxiety and mood symptoms. The study uses the Hedge's g scale, which is a measure of effect size, or how much one group differs from another. The results show moderate results for improving anxiety symptoms (Hedge's g = 0.63) and mood symptoms (Hedge's g = 0.59).  This shows that mindful-based therapy is a promising treatment for anxiety and mood disorders.

For more on this check out the blog: Learning self love for our playing
---
Author – Naomi Schrank