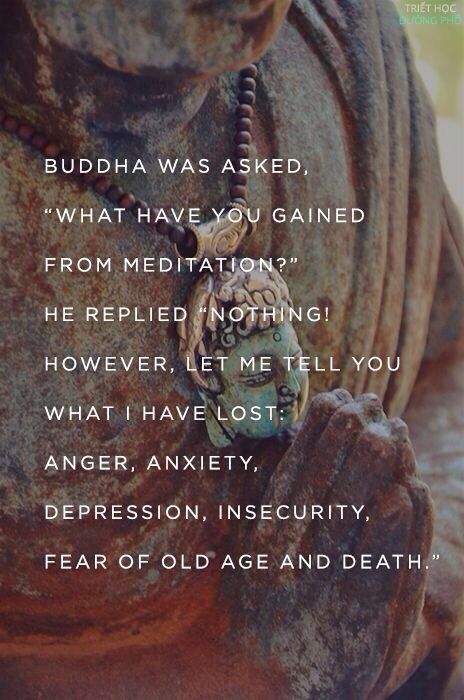 [1]
"Having no expectations, I was astonished at the effects. My life immediately improved. I started eating more. I began to carry a water bottle around. My personal relationships improved, and I now have a new zest for life. Meditating everyday has led me to find old passions that have been forgotten…my enjoyment of music has increased dramatically"
Matthew
______
"Through the regular practice of Ascension-Meditation, I have been able to stop taking antidepressants and sleep medication, and gain a balance in my life. But more important, I have become literally addicted to the peaceful state of mind…"
Simon
These are statements of participants of a five-week meditation course, which I taught at the Schulich School of Music, McGill University, Montreal, in February/March 2017. The participants learned the techniques of Ascension Meditation. What are these declarations based on? Beliefs? Wishful imagination? Facts? Could meditation have such a deep impact on a person's life after such a short time? If so, is there an explanation?
The intention of this blog is to bring some light to these questions and link my personal experience as a musician, meditator and meditation teacher with scientific evidence and practical solutions.
Alexander Freund, Montreal, April 2017
Meditation and scientific research

According to Lin et al. (2007) more than 1500 publications have showed numerous psychological and physiological effects of meditation.
Kenny (2005) talks about more than 2000 studies that show the benefits of meditation, e.g. improving awareness and concentration and as coping strategy for anxiety and depression.

Meditation has become a very hot topic. Why? One word:
STRESS.
What is stress?
According to the
Centre for Studies on Human Stress (CSHS)
 we all secrete stress hormones when faced with (or anticipating) a situation that is either novel, unpredictable, threatens our ego, or lowers our sense of control.
NOVELTY – Something you have not experienced before
UNPREDICTABILITY – Something you had no way of knowing it would occur
THREAT TO THE EGO – Something that calls your competence as a person into question
SENSE OF CONTROL LOWERED – Something that makes you feel you had little or no control over the situation
– That's why sometimes we just go N.U.T.S.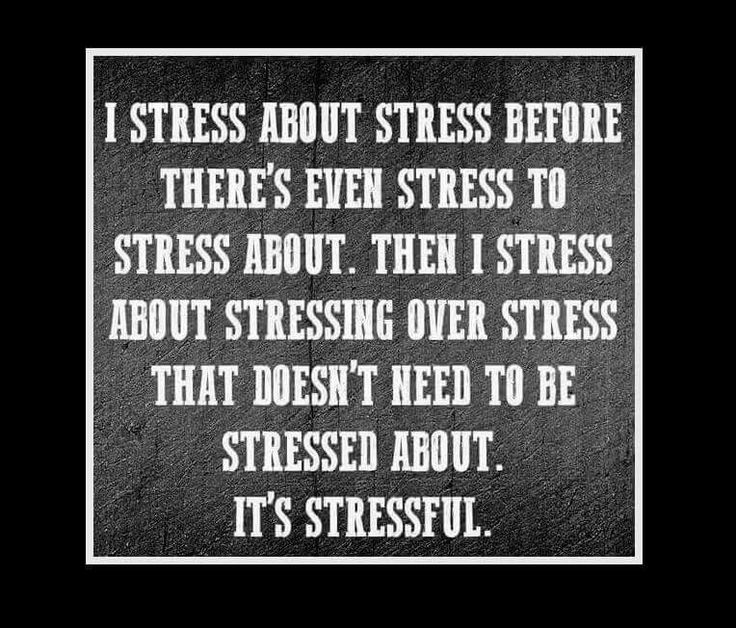 [2]
It is an issue, which so unpleasantly connects all of us. We live in the age of smartphones, tablets and social media; times with unbearable amounts of communication, 20-30 or more emails per day with the sender's expectation to be answered within 10 minutes. The virtue of the Western world is to produce "winners", "doers" and "achievers", every day's pace is fast, we rush through the increasing competition for skills, grades, academic titles and gathering of opportunities to build up a curriculum in order to be on top of the list for the merciless job hunt.
Career, grants, success and reputation seem to be bigger priorities than wellbeing, health and happiness or simply being at peace.
The glorious motto for our overachieving society is "Work hard!" – What happened to "Enjoy"?
What happened to "Relax"?
Society is a reflection of the educational system as well as education is a reflection of society. As this blog is part of a university research project, let's have a look into our environment as students and professionals:
The rates for anxiety-mood disorders among college students are higher than in the general population while psychological distress is associated with disability and lower academic achievement (Stallman, 2010).
The study of Kitzrow (2009) states an increase in the severity of mental health problems among students. Eating disorders, drug and alcohol abuse, insomnia, depression, anxiety and even suicide attempts are increasing psychological and behavioral issues.
The 2016 Association of University and College Counseling Center Directors Annual Survey reported an increase in anxiety and depression between 2012 and 2016 (image).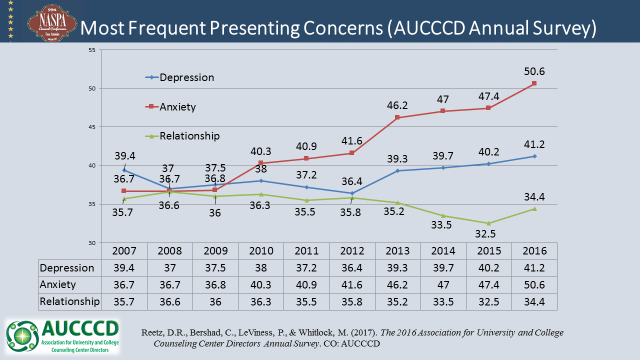 [3]
More Anxiety among musicians
A very recent study (
Vaag, 2015
) compared the symptoms of anxiety, depression and psychological stress of 1,607 Norwegian musicians with those of 2,550 workers of the general Norwegian workforce. Psychological distress was reported in 18% of the musicians in comparison to 8% of the workforce, which indicates that anxiety and depression were significantly more prevalent among musicians.
It seems obvious that more and more people become aware of the necessity for a permanent and effective solution and coping strategy for stress and anxiety.
Awareness – Mindfulness
Awareness means to be conscious about something.
Mindfulness – a word, which increasingly pops up in publications. Mindfulness actually means awareness.

The Five Facet Mindfulness Questionnaire (FFMQ; Baer et al., 2006) measures five factors of mindfulness:
"OBSERVING – defined in terms of noticing or attending to internal and external experiences" (Baer et al, 2006)
"DESCRIBING – defined in terms of labeling internal experiences with words" (Baer et al., 2006)
"ACTING WITH AWARENESS – defined in terms of attending to one's activities of the moment (opposite of acting on automatic pilot)" (Baer et al., 2006)
"NON-JUDGING OF INNER EXPERIENCE – defined in terms of taking a no evaluative stance toward thoughts and feelings" (Baer et al., 2006)
"NON-REACTIVITY TO INNER EXPERIENCE – defined in terms of allowing thoughts and feelings to come and go, without getting caught up in or carried away by them" (Baer et al., 2006)
Ok– and what is Meditation?
The word alone can be kind of confusing. For some it conjures up images of bearded yogis sitting on mountaintops in mysterious, far-off places like Tibet. Others think you need to be seriously religious to be able to meditate – or that meditation takes too much effort for a "normal" person like you…or…maybe…all that isn't actually true?
All the myths and misconceptions about meditation out there have very little to do with what this practical tool is really all about.
Although meditation has constituted a part of many religious practices (Barlow, 2007) the practice of meditation itself is not a religious act.
You don't need to embrace any specific religion or belief system in order to meditate. Meditation is a practical tool to experience life in a mindful state.
Which forms of meditation exist?
 There exist numerous forms of traditions, teachings and techniques. Some traditions are more rigid than others, some meditation techniques require a lot of discipline, others are so simple and effortless that children can master them and put them to use. Some are repetitive; others are mechanical; some require strict postures while others can be done at any moment and any place with closed or open eyes. All of them have one thing in common:
They are a PRACTICE… when practiced on a daily basis they guide the attention inwards and cultivate the awareness of the still and silent space within.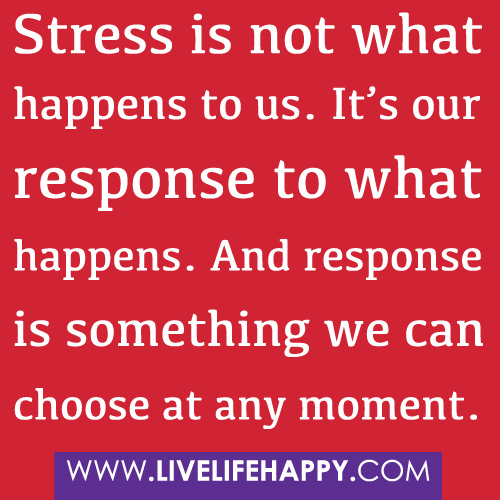 [4]
Barlow (2007) classifies meditation into "concentrative" and "non- concentrative" techniques. A concentrative technique directs the attention to a repetitive stimulus (e.g., a mantra) while a "non- concentrative technique expands the meditator's field of attention to include as much of his or her conscious mental activity as possible."(e.g. mindfulness)
Mindfulness Meditation
Mindfulness Meditation: Jon Kabat-Zinn (1990) describes Mindfulness as the non-judgmental, compassionate awareness of present moment experiences.
Breathing
Breathing and body-awareness exercises – it teaches to consciously shift the attention from the movement of the mind to awareness of body parts or functions, for example the breath.
Vipassana
Vipassana is a way of self-transformation through self-observation, one of India's most ancient techniques of meditation.
Mindfulness-Based Stress-Reduction
Mindfulness-Based Stress-Reduction (MBSR Kabat-Zinn, 1990) –  consists of a body scan, mindful (Hatha) yoga, and sitting meditation. It aims to improve mindfulness and reduce the perceived stress-level. MBSR is the most studied form of mindfulness training in the United States.
Zen
The practice of Chan/Zen meditation  (Chan=Chinese, Zen=Japanese) is the core of Zen Buddhism. It incorporates both concentration (samatha – calming the mind) and mindfulness (vipassana – insight into nature). Many aspects of Zen practice are essentially mindfulness practices (Barlow, 2007). Lin et al., (2008) describe Chan meditation as a practice "to be mindful of both inner mental states and outer surroundings of the present moment, with a calm and non-judgmental attitude towards them."
Mantra Meditation
Mantra Meditation: A mantra is a sound, a word or a sentence that is an integral part of the practice (e.g. Om, Om Shanti etc.). The mantra is the focus of the meditation and is mentally repeated (Barlow, 2007).
Transcendental Meditation
Transcendental Meditation (TM) –a mantra-meditation based on the ancient Vedic tradition of enlightenment in India, dating back 5,000 years. It was introduced to the Western world in the 1960's by Maharishi Mahesh Yogi, With over 700 published studies in over 160 professional scientific journals since the 1970s one of the most scientifically researched forms of meditation (Burns et al., 2011).
Ascension Meditation
Ascension Meditation – A practice of individualized mantras based on Acknowledgement, Gratitude, Love and Compassion, rooted in the Vedic tradition and the Yoga Sutras of Patanjali – a teaching that helps to "grasp the intricacies of Yoga" (Bhavanani, 2010). This practice has a a mindfulness aspect and cultivates a relationship with inner stillness and peace, it is a closed and open eyes practice.
Note: These are examples with no emphasis on order or impact. Other practices (e.g. Tibetan and Hindu meditation traditions), which were not mentioned here are not less impactful or beneficial.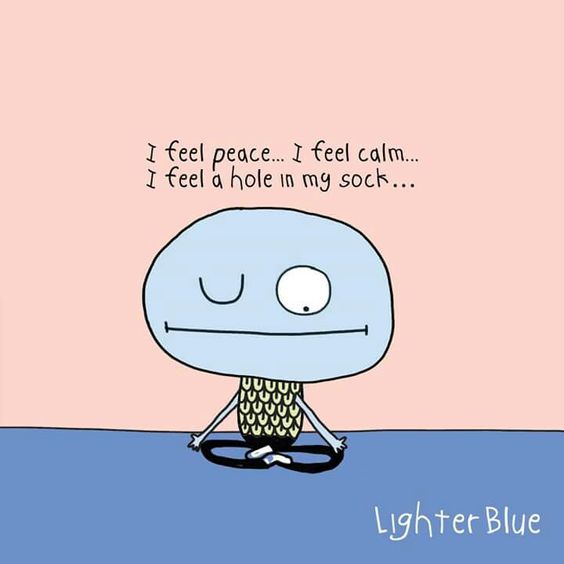 [5]
The purpose of meditation
There are many ways of experiencing peace – meditation is one of them.
Its purpose is to experience life fully as it unfolds, with full awareness of the present moment. "Through the practice of meditation, one can develop greater calmness, clarity and insight in facing life's experiences and in turning them into occasions for learning, and thus deepening one's wisdom." (Kabat-Zinn, 1990)
Meditation has a number of measurable, "real-world" benefits for our health, social life, productivity, and life-enjoyment, for example…
 For more specific scientific references, I recommend to check the following Blog:
Seppälä, E. (2013). 20 scientific reasons to start meditating today. Psychology Today.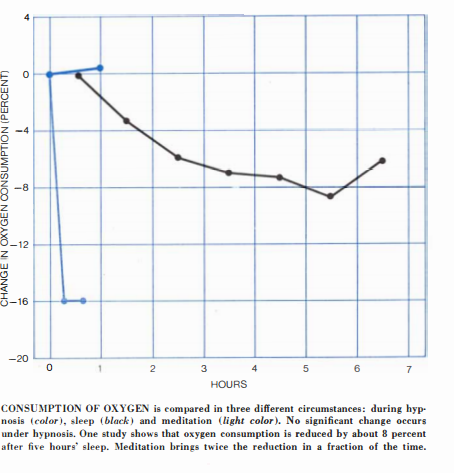 [6]
Rest is an antidote to stress and necessary for physical rejuvenation. Sufficient rest is a highly effective technique for reducing stress and restoring health and vitality to the body. Research on transcendental Meditation has shown that during mantra meditation, body and mind enter a state of profound rest. (Barlow, 2007). Rest is measured in Oxygen consumption, which can be lowered during 20–30 minutes of meditation to a degree ordinarily reached after 6–7 hours of sleep (image).
What does meditation cause in my body?
To show two detailed examples of scientific findings let's have a look at the parts in our brain related to stress and emotions, the amygdala and the hippocampus.
The amygdala is recognized as one of the most important limbic structures in prevailing models of stress states. It receives information from sensory modalities and connects and reports to other subcortical structures. It "mediates stress-related behavioral and physiological effects such as stress-hormone release, blood pressure elevation and facial expression of fear "(LeDoux, 2000).
A study (Hölzel et al., 2010) that compared a meditation group to a non-meditation control group found, following the meditation intervention, that participants in the meditation group reported significantly reduced perceived stress, which correlated positively with decreases in amygdala gray matter density as had been predicted prior to the study The more participants' stress levels decreased, the greater the decrease of gray matter density in the amygdala. The results suggest that improving the subjective experience of stress through a behavioral intervention may actually decrease amygdala gray matter density in humans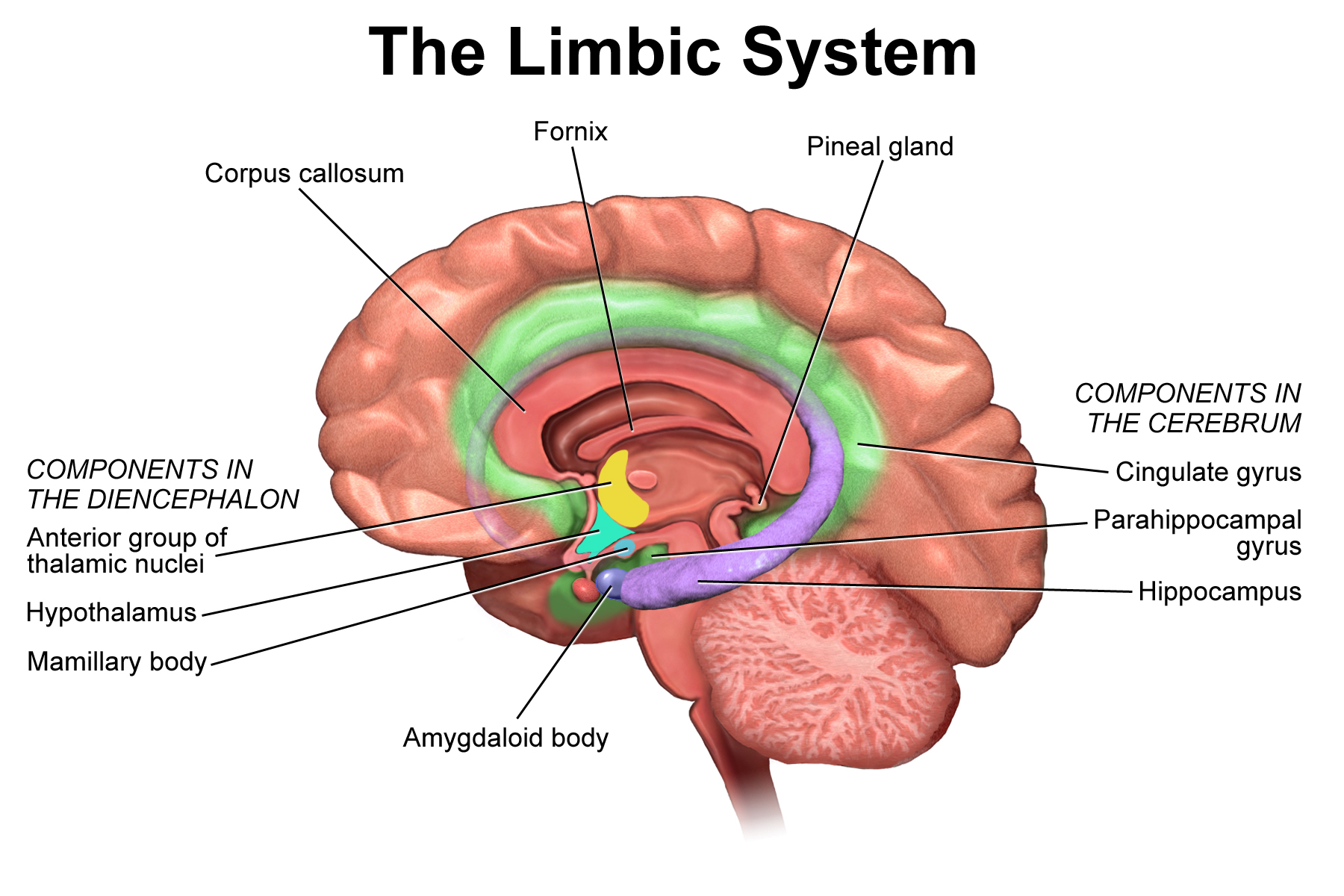 [7]
The hippocampus has involvement in the modulation of cortical arousal and responsiveness (Newberg & Iversen, 2003), regulation of emotion (Milad et al., 2007), and in learning and memory processes (Squire, 1992).
A study by Hölzel et al. (2011) found significant increases in gray matter concentration (density) of the left hippocampus in the meditation group after an 8 week Mindfulness Based Stress Release-intervention while no significant change was observed in the control group. This confirms that structural changes in this brain region are possible and even detectable within 8 weeks.
This is a remarkable discovery as the general trend in the adult brain is progressive loss of grey matter density, which is associated with several pathological conditions like memory loss and major depression (Sheline, 2000). Differences in regional gray matter are associated with performance abilities (Milad et al., 2005); the finding of increased volume through MBSR in the hippocampal region suggests improved function in regulating emotional responding as well as in the learning and memory process. In other words:

= higher mindfulness scores
= improved emotional response
= better learning
= improved memory
= lower mindfulness scores
= memory loss
= depression
Musicians and Meditation
 How does this all translate to musicians? The demanding music business challenges artists starting from an age on way before achieving professionalism. We are constantly exposed to irregularity, lack of sleep, emotional ups and downs and unpredictable physical and mental borderline experiences interchanging with enthusiastic outbursts:
"Daily life of music students and professional musicians"
Developing skills in countless procrastination-practice-hours,
Competitions,
Auditions,
Exams,
Injuries,
Concerts,
More practicing,
Endless traveling on tours,
Comparing yourself with the one who is "sooo much more talented",
Questioning skills,
More practicing,
Fatigue,
Again auditioning,
Advancing to the finals,
Practicing long tones until 2am,
Not advancing to the second round,
Playing the most satisfying concert until that moment,
Sudden strong anxiety attacks during a concert,
Complete overload of academic assignments,
Beginning the practice routine at 6am,
Too many ensemble credits to fulfill,
No time for practicing,
Winning an audition,
No time for sleep,
Going N.U.T.S.
… etc.
 Does that sound familiar?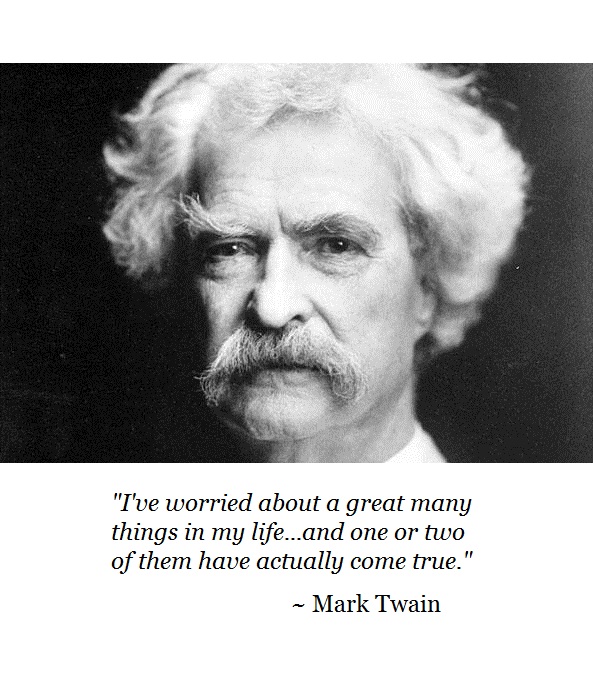 [8]
We are so used to our emotional rollercoaster that ongoing comments in our head seem to be completely natural;
"I am not good enough",
"So-and-so has more talent",
"I can't",
"Will I ever be able to play this?" …etc.
These internal comments seem so natural that eventually we don't even notice them anymore, as well as we don't notice when we judge ourselves by our musical outcome and its recognition and when we limit our self-definition to our musical achievements.
The results are often lack of motivation, performance anxiety, insomnia and depression and in many cases simply the end of enjoyment and fun – and eventually the end of a promising career.
A part from meditation there are other coping strategies for stress and anxiety, for example Autogenic Training, Biofeedback Training, Exercise Therapy and Cognitive-Behavioral Treatment (Barlow, 2007).
Contrary to cognitive-behavioral treatment, the goal of meditation is not to 'challenge' or 'change' dysfunctional thoughts and undesired feelings, but rather to observe their rise and fall with an open attitude (Lin et al., 2007).
"Effects of Meditation on Performance Anxiety"
A study conducted by Lin et al. (2007) investigated the effects of Chan meditation on musical performance anxiety and musical performance quality as well as the relation between performance and anxiety, comparing a meditation group with a non-meditation control group. The meditation group demonstrated a significant decrease in performance anxiety and a measurable increase in performance quality.
Remember some of the benefits mentioned before:
Deeper rest,
Better memory,
Emotional balance
More concentration,
Less stress and anxiety,
Development of a non-judgmental awareness of the present moment,
…etc.
Aren't these exactly the qualities we explicitly need to make music on a high level?
Imagine how your daily life and work as a musician could look like with a practical tool like meditation, which you can use on flights, in the bus to the school, walking in the park, waiting for the train, before class or rehearsal or even during the concert!
At this point I'd like to suggest to have a look at my McGill colleague Marina Thibeault's
blog: The Art of Zen Playing.
And more, what effect could this have in our schools?
Quiet Time – meditation in schools
Burns et al. (2011) and Colbert et al. (2013) describe "Quiet Time", a program study that has been conducted in inner-city high schools, which involved teaching Transcendental Meditation to all students, staff, and administrators who then would meditate together twice a day for 15 minutes.
Research on the Quiet Time program demonstrated
Reduced stress levels
Improved mental and physical health for both students and teachers
Decrease in school violence
Increased self-concept
Improvement in the quality of sleep
From the Quiet Time Program Report 2016:
21% Increases in graduation rates (Education 133 (4): 495-500, 2013)
10% improvement in test scores and GPA (Education 131: 556–565, 2011)
40% reduction in psychological distress, including stress, anxiety and depression (American Journal of Hypertension 22(12): 1326-1331, 2009)
Reduced ADHD symptoms and symptoms of other learning disorders (Mind & Brain: The Journal of Psychiatry 2 (1): 73-81, 2011)
Reduction in teacher burnout and perceived stress (Permanante Journal 18 (1): 19-23, 2014)
Video: Meditation in schools
Our schools and universities are in need of effective coping strategies for stress and anxiety, which are preventive and easily accessible and applicable. Again, considering the benefits found in the Quiet Time program, imagine, which impact could or would it have on the personal level and the academic outcome, if the educational institutions would offer meditation to students and faculty as additional option of growth.
The Guildhall School of Music is one example of universities who started pilot projects involving mindfulness into the daily activities.
OMMMm…Of Music, Meditation, McGill, & me
 Many of the stressful experiences described in this blog are familiar to me; in fact, they were every day companions for many years. I was very much affected by the negative energy as one can find in many orchestras. Also, more than 10 years of extensive international concert tours got me to the limit of what my body and my mind were capable of.
In search for a solution, I learned to meditate in 2010. As a musician it was easy to understand what a daily practice is, so I just did it, every day, since then.
I stopped judging myself and accepted the circumstances in my life for what they were. I stopped getting angry or disappointed when things did not coincide with my expectations or plans and eventually I started to make nothing more important than my own peace. During a six-month retreat in Spain I practiced Yoga twice a day and meditated for 180 days. Since then I have taught Ascension Meditation in Mexico, Germany, USA, Canada and Spain.
As a music professor I have applied meditation in courses and masterclasses with musicians and opera singers and can truly confirm the benefits, which were found in the studies mentioned in this blog.
Since 2005 I have performed more than a thousand concerts in five continents with M5 MEXICAN BRASS. Touring is very demanding and now I am 13 years older, yet I feel more comfortable and effortless on stage than ever before. Do I play better now? It does not even matter.
My Doctoral Research at McGill University about meditation in music education intends to express scientifically what I have personally experienced: that both the effortlessness of musical performance and psychological attitude towards life are benefited by the regular practice of meditation.
I am convinced that any educational work has the purpose of not only producing achievers and highly skilled graduates,
but also conscious, creative, and fulfilled human beings.
This blog is part of the Music Performance and Body Seminar, taught by Dr. Isabelle Cossette, whom I'd like to thank for her teaching. The benefits described in this blog do not only apply for musicians.
How to start?
If you are curious to know more about meditation, please feel free to
write me
. You might ask yourself: "Which meditation practice should I choose?". Trust your intuition and the old martial arts proverb "When the student is ready the teacher will appear". You will know what suits you best on your quest.
One thing is certain – you should meditate with whatever practice resonates with you. When you learn to take your attention inwards you will become aware of an inner knowingness, a momentum when decisions "are made by themselves". From my experience I can tell you that a solid practice is not about theory, belief or philosophy, it's about a vivid experience of inner stillness and peace.
Its like a good musical instrument; who cares about the name of the brand if it serves you to produce a beautiful sound?
REFERENCES
References:
Arias, A., Steinberg, K., Banga, A., & Trestman, R. (2006). Systematic Review of the Efficacy of Meditation Techniques as Treatments for Medical Illness. The Journal of Alternative and Complementary Medicine, 12(8), 817-832.
https://dx.doi.org/10.1089/acm.2006.12.817
Baer, R.A., Smith, G.T., Hopkins, J., Krietemeyer, J., & Toney, L. (2006). Using self-report assessment methods to explore facets of mindfulness. Assessment 13, 27–45.
https://dx.doi.org/10.1177/1073191105283504

Barlow, D. H. (2007). Principles and practice of stress management. P. M. Lehrer, R. L. Woolfolk, & W. E. Sime (Eds.). Guilford Press. 365-366.
https://www.guilford.com/books/Principles-and-Practice-of-Stress-Management/Lehrer-Woolfolk-Sime/9781606230008/contents
Bhavanani, A.B. (2010). Yoga sutras of Patanjali: An overview by Yogacharya Dr. Ananda Balayogi Bhavanani. Mahatma Gandhi Medical College and Research Institute. Retrieved from https://www.researchgate.net/publication/241276720_An_overview_of_the_Yoga_Sutras
Burns, J., Lee, R., Brown, L. (2011). The effect of meditation on self-reported measures of stress, anxiety, depression, and perfectionism in a college population. Journal of College Student Psychotherapy. 25, 132–144.
https://dx.doi.org/10.1080/87568225.2011.556947
Centre for Studies on Human Stress (CSHS)
https://www.humanstress.ca/stress/understand-your-stress/sources-of-stress.html
Center for wellness & achievement in education & sfusd research, planning, & accountability department (2015). Quiet time program report. San Francisco, California. Retrieved from https://cdn.theatlantic.com/assets/media/files/quiet-time-white-paper.pdf
Colbert, R.D., Nidich, & Sanford, M. (2013). The effect of the transcendental meditation Program on Graduation, College Acceptance, and Dropout Rates for Students Attending an Urban Public High School. Education, 133(1), 495 – 501.
https://www.questia.com/library/journal/1G1-336280970/effect-of-the-transcendental-meditation-program-on
Creswell, J., Irwin, M., Burklund, L., Lieberman, M., Arevalo, J., Ma, J.,& Cole, M. (2012). Mindfulness-Based stress reduction training reduces loneliness and pro-inflammatory gene expression in older adults: A small randomized controlled trial. Brain, Behavior, and Immunity, 26(7), 1095-1101.
https://dx.doi.org/10.1016/j.bbi.2012.07.006
Fredrickson, B., Cohn, M., Coffey, K., Pek, J., & Finkel, S. (2008). Open hearts build lives: Positive emotions, induced through loving-kindness meditation, build consequential personal resources. Journal of Personality and Social Psychology, 95 (5), 1045-1062.
https://dx.doi.org/10.1037/a0013262
Hölzel, B., Carmody, J., Evans, K.C., Hoge, E.A., Dusek, J.A.,…& Lazar, S.W. (2010). Stress reduction correlates with structural changes in the amygdala. Social Cognitive and Affected Neuroscience, 5(1), 11–17.
https://dx.doi.org/10.1093/scan/nsp034
Hölzel, B., Carmody, J., Vangel, M., Congleton, C., Yerramsetti, S.M.,…& Lazar, S.W. (2011). Mindfulness practice leads to increases in regional brain gray matter density. Psychiatry Research: Neuroimaging, 19, 36–43.
https://dx.doi.org/10.1016/j.pscychresns.2010.08.006

Jha, A.P., Krompinger, J. & Baime, M.J. (2007). Mindfulness training modifies subsystems of attention. Cognitive, Affective, & Behavioral Neuroscience, 7(2), 109–119.
https://dx.doi.org/10.3758/CABN.7.2.109
Kabat-Zinn, J. (1990). Full Catastrophe Living. New York: Delta Publishing.
https://www.worldcat.org/title/full-catastrophe-living-using-the-wisdom-of-your-body-and-mind-to-face-stress-pain-and-illness/oclc/20490665
Kabat-Zinn, J. and Santorelli, S. (1999). Mindfulness-based Stress Reduction Professional Training: Resource Manual. Worcester, MA: Center for Mindfulness in Medicine, Health Care & Society.
Kenny, D. T. (2005). A systematic review of treatments for music performance anxiety. Anxiety, Stress, and Coping, 18(3), 183-208.
https://dx.doi.org/10.1080/10615800500167258
Kitzrow, M. (2009). The mental health needs of today's college students: Challenges and recommendations. NASPA Journal, 41(1), 168-169.
https://dx.doi.org/10.2202/1949-6605.5037
LeDoux, J.E. (2000). Emotion circuits in the brain. Annual Review of Neuroscience, 23, 155–84.
http://dx.doi.org/10.1146/annurev.neuro.23.1.155
Lin, P., Chang, J., Zemon, V., & Midlarsky, E. (2008). Silent illumination: A study on Chan (Zen) meditation, anxiety, and musical performance quality. Psychology of Music, 36.
http://dx.doi.org/10.1177/0305735607080840
Luders, E., Togaa, A.W., Leporea, N., & Gaserb, C. (2011). The underlying anatomical correlates of long-term meditation: Larger hippocampal and frontal volumes of gray matter. NeuroImage, 45(3), 672–678.
http://dx.doi.org/10.1016/j.neuroimage.2008.12.061
Maharishi University of Management. Fairfield, Iowa.
https://www.mum.edu/about-mum/transcendental-meditation-technique/
Malarkey, W., Jarjoura, D., & Klatt, M. (2013). Workplace based mindfulness practice and inflammation: A randomized trial. Brain, Behavior, and Immunity, 27, 145-154.
https://dx.doi.org/10.1016/j.bbi.2012.10.009
Milad, M.R., Quinn, B.T., Pitman, R.K., Orr, S.P., Fischl, B., & Rauch, S.L. (2005). Thickness of ventromedial prefrontal cortex in humans is correlated with extinction memory. Proceedings of the National Academy of Sciences of the United States of America, 102, 10706–10711.
https://dx.doi.org/10.1073/pnas.0502441102
Milad, M.R., Wright, C.I., Orr, S.P., Pitman, R.K., Quirk, G.J., & Rauch, S.L. (2007). Recall of fear extinction in humans activates the ventromedial prefrontal cortex and hippocampus in concert. Biological Psychiatry, 62, 446–454.
https://dx.doi.org/10.1016/j.biopsych.2006.10.011

Newberg, A.B., & Iversen, J. (2003). The neural basis of the complex mental task of meditation: neurotransmitter and neurochemical considerations. Medical Hypotheses, 61, 282–291.
https://dx.doi.org/10.1016/S0306-9877(03)00175-0
Seppälä, E. (2013). 20 scientific reasons to start meditating today. Psycology Today. Retrieved from https://www.psychologytoday.com/blog/feeling-it/201309/20-scientific-reasons-start-meditating-today
Sheline, Y.I. (2000). 3D MRI studies of neuroanatomic changes in unipolar major depression: the role of stress and medical comorbidity. Biological Psychiatry, 48, 791–800.
https://dx.doi.org/10.1016/S0006-3223(00)00994-X
Squire, L.R., (1992). Memory and the hippocampus: a synthesis from findings with rats, monkeys, and humans. Psychological Review, 99, 195–231.
https://dx.doi.org/10.1037/0033-295X.99.3.582
Stallman, H. M. (2010). Psychological distress in university students: a comparison with general population data.  Australian Psychologist, 45(4), 249–257.
https://dx.doi.org/10.1080/00050067.2010.482109
Thibeault, M. (2015). The art of zen playing. McGill University, Montreal. Retrieved from https://sites.music.mcgill.ca/mpbs/the-art-of-zen-music-playing/
Vaag, J., Bjørngaard, J.H., Bjerkeset, O. (2015). Symptoms of anxiety and depression among Norwegian musicians compared to the general workforce. Psychology of Music, 1–15.
https://dx.doi.org/10.1177/0305735614564910
Vipassana: https://www.dhamma.org/en/about/vipassana
Zeidan, F., Johnson, S. K., Diamond, B. J., David, Z., & Goolkasian, P. (2010). Mindfulness meditation improves cognition: Evidence of brief mental training. Consciousness and Cognition, 19(2), 597-605.
https://doi.org/10.1016/j.concog.2010.03.014

Contact: alexander.freund@mail.mcgill.ca