This research program seeks to create a psychological foundation for a theory of orchestration practice based on perceptual principles associated with musical timbre. It involves an international collaboration between McGill University, Ircam-Centre Pompidou and the Haute école de musique de Genève. The four thematic research axes include:
the role of timbre in instrumental fusion and in the differentiation of musical voices,
its role in the creation of musical structures,
the perception of orchestral gestures as meaningful units in a musical discourse, and
the historical evolution of orchestration techniques across epochs.
Each theme will be addressed by analyzing orchestration treatises, analyzing musical scores and cataloguing and classifying orchestral effects, automated mining of symbolic digital representations of scores, creating sonic renderings of scores by an orchestral rendering environment allowing for the comparison of several versions (original and reorchestrated) to test specific hypotheses, conducting perceptual tests on orchestral effects, integrating the results into a theory of orchestration, and transferring acquired knowledge to computer-aided orchestration systems and to the development of new pedagogical tools for orchestration.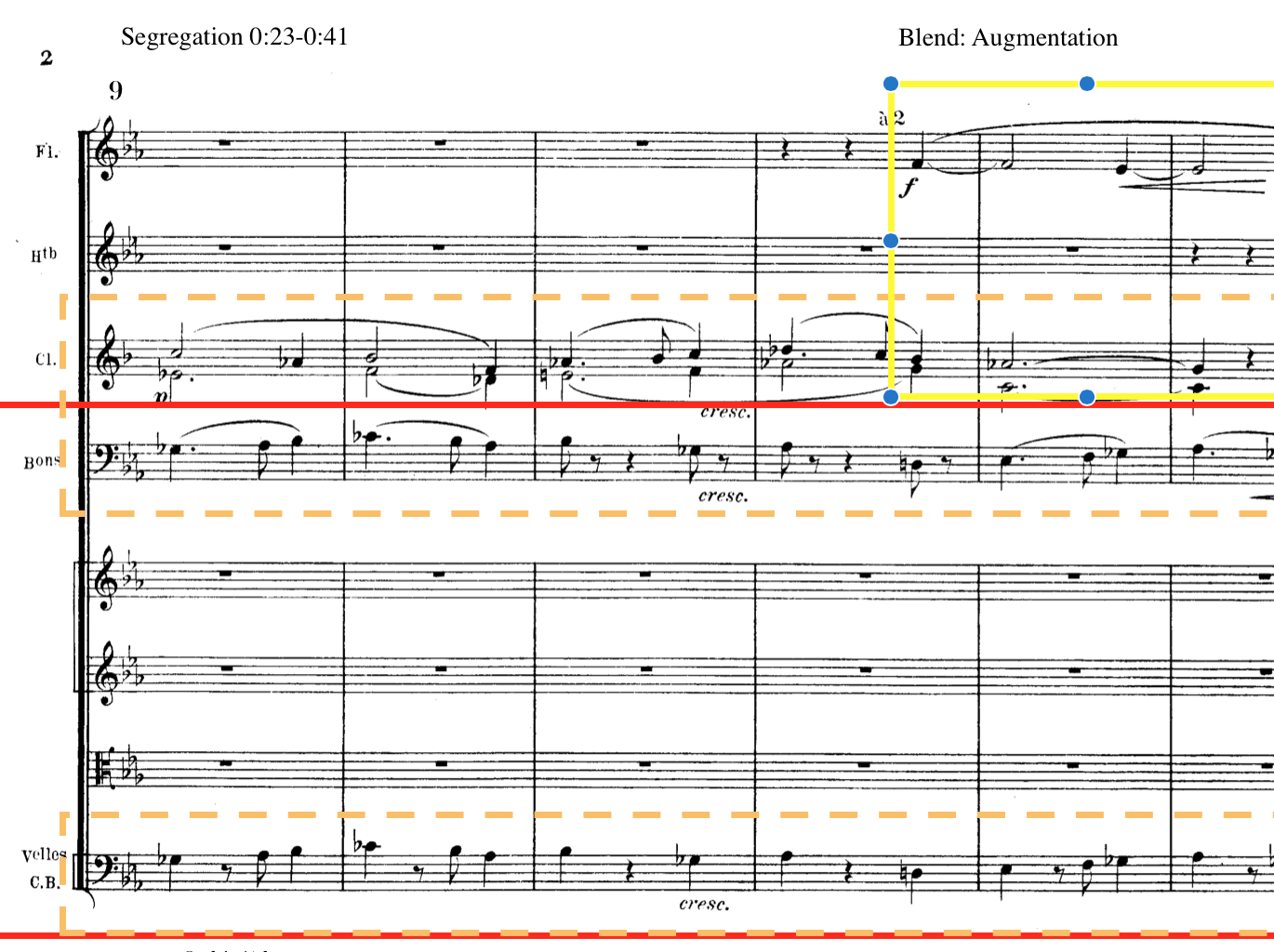 Cette programmation scientifique vise à créer une base théorique de la pratique de l'orchestration fondée sur les principes perceptifs associés au timbre musical dans une collaboration internationale entre McGill, l'Ircam-Centre Pompidou et la Haute école de musique de Genève. Les quatre axes thématiques s'articulent ainsi:
le rôle du timbre dans les fusions instrumentales et dans la différentiation des voix musicales,
son rôle dans la création de structures musicales,
la perception des gestes orchestraux en tant qu'unités de sens dans le discours musical et
l'évolution historique des techniques d'orchestration à travers les époques.
Chaque thème sera abordé par l'analyse des traités d'orchestration, l'analyse de partitions et le catalogage et la classification des effets orchestraux, la recherche automatisée de représentations numériques de partitions afin d'extraire des contextes d'utilisation des instruments pour une classification ultérieure, la création de maquettes sonores de partitions par un système de simulation par ordinateur permettant de pouvoir comparer plusieurs versions (originales et modifiées) pour tester des hypothèses, l'exécution de tests sur la perception des divers effets orchestraux, l'intégration des résultats dans une théorie de l'orchestration et le transfert des connaissances acquises vers un système d'orchestration assistée par ordinateur et vers le développement de nouveaux outils pédagogiques pour l'orchestration.