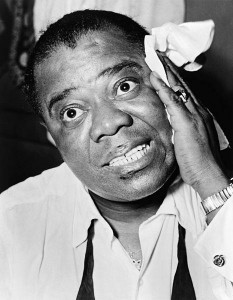 Are the long hours of practicing and rehearsing causing pain or discomfort? Have you ever needed to stop playing due to pain? Performance-related pain is an issue musicians may struggle with, and it can affect one's playing both physically and psychologically. Understanding where and how injuries occur is one of the key factors in reducing their prevalence.
Musculoskeletal System
Many playing-related injuries occur in the musculoskeletal system, which includes tendons, ligaments, joints, and muscles. Tendons are tissues connecting muscle to bone, whereas ligaments are tissues connecting bone to bone. Ligaments can also attach bone and cartilage, forming a joint and providing limited range of movement at the joint. Joints are the points at which bones connect, and muscles are made up of soft tissue containing protein. Repetitive injuries can weaken the joints involved (Spencer & Shahsavari, 2012).
Most musculoskeletal disorders in musicians occur in the upper limb, upper trunk, and neck (Lederman, 2003). According to Spencer and Shahsavari (2012), the upper extremity is not designed for structural stability or bearing weight, but rather to enhance movement such as dexterity in the fingers and range of motion at the shoulder. Many musicians bear the weight of their instruments in awkward positions for long periods of time on a daily basis, which may lead to pain and injury in the upper extremity.
Musicians as Athletes
Musicians are often thought of as small-muscle athletes in the field of medicine due to the type of motor skills they use and the amount of training required. Thinking of musicians this way may give people a better understanding of the intensity of musical training, and the strain this can produce on musicians' bodies. The unnatural movements required to play various instruments make musicians more prone to getting a musculoskeletal injury (Elbaum, 1986).
Types of Injuries
Musicians are at risk for particular types of musculoskeletal disorders including, but not limited to, tendonitis, tenosynovitis, bursitis, spinal pain, and focal dystonia (Elbaum, 1986). Tendonitis indicates inflammation of the tendon, whereas tenosynovitis indicates inflammation of the tendon sheath. Bursitis means inflammation of the bursa, a fluid-filled sac between the tendons and bones that acts as an anti-friction device (Canadian Centre for Occupational Health and Safety, 2015). Focal dystonia is involuntary movement caused by muscle contractions in a specific area of the body. For musicians, focal dystonia may occur in hand or facial muscles. Symptoms may include weakness and loss of control over muscles in the hand or embouchure (Brown, 1992).
References
Elbaum, L. (January 01, 1986). Musculoskeletal problems of instrumental musicians*. The Journal of Orthopaedic and Sports Physical Therapy, 8, 6, 285-97. http://dx.doi.org/10.2519/jospt.1986.8.6.285
Lederman, R. J. (May 01, 2003). Neuromuscular and musculoskeletal problems in instrumental musicians. Muscle & Nerve, 27, 5, 549-561.  http://dx.doi.org/10.1002/mus.10380
Louis Armstrong Foundation. (2015). Louis Armstrong Educational Foundation. Retrieved from http://www.louisarmstrongfoundation.org/index.php
Spencer, H., & Shahsavari, S. (2012). Upper Limb. In P.J. Adds & S. Shahsavari (Eds.), The musculoskeletal system (pp. 3-28). New York: Informa Healthcare. http://dx.doi.org/10.3109/9781841848761.002
 Louis Armstrong Portrait (1953): By Herman Hiller (Library of Congress[1]) [Public domain], via Wikimedia Commons. From the New York World-Telegram and the Sun Newspaper Photograph Collection.