The health issues of performing artists, especially musicians, are still relatively new in the world of medical research (Wilke 2011). As a result, many of the musculoskeletal injuries that occur are still not fully understood. Injuries vary greatly between individuals and instrument groups, and they are often vaguely classified as "overuse syndrome" or "nonspecific" injury (Parry 2003). The best solution is to prevent injury altogether, and teachers play a vital role in instilling healthy habits in their students. Many musicians are reluctant to seek advice of medical professionals if pain occurs, and instead look to their music teachers for advice (Blackie 1999). In order for teachers to provide reliable and effective methods, there needs to be further collaboration between the fields of music and medical research.
This other post provides a great overview on this topic, and presents the importance of warm-up, breaks, mental rehearsal, and exercise with regards to effective injury prevention. The remainder of this blog will put these recommendations into practice with specific guidelines that teachers can use with their students.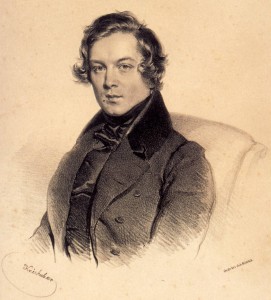 Teachers: How can I help prevent injuries in my students?
A study by Redmond and Tiernan (2001) revealed that in the world of piano instruction, the injury prevention principles that are most commonly taught include proper posture, efficient playing technique, importance of warm-up, and suitable repertoire for the student's level. While these are important topics, guidance with regards to practice habits, taking breaks, general lifestyle and health seem to be neglected, despite their potential effect on injury prevention (Guptill and Zaza 2010). The reality is that students, especially younger ones, are more likely to utilize a precise method as opposed to vague instruction that may simply tell them to not "overdo it". The following are some specific guidelines as a starting point for teachers.
Warm-up – Musical warm-up on the instrument as well as stretching are common routines amongst musicians. For the student, some specifics on the degree and sequence of such exercises can help them warm up effectively, thus reducing tension and risk of injury. A hands-on, neuromuscular warm-up (slow practice on the instrument) is a safe preliminary step, as it maximizes coordination and stimulates appropriate muscles (Zaza 1994). This practice is unlikely to cause injury as it consists of the usual mechanics, but at a reduced intensity (Zaza 1994). It is important to emphasize that they avoid difficult repertoire until they are sufficiently warmed up, and that they perform technical exercises with focus on maintaining relaxed and consistent. Techniques that are utilized in current repertoire should be addressed individually, and should progress from least to most physically demanding. Choose your exercises with a purpose, understanding what they will contribute to during your current practice session (Williamon 2004).
While several athletes and musicians also advocate stretching as a valuable part of warm-up, if done incorrectly the consequences can be harmful (See Figure 1). Musicians tend to be intense and compulsive with such exercises, and are at a risk of over-stretching if not careful (Zaza 1994). It is therefore advised to stretch very lightly, or perhaps at the end of a session (as a "cool-down") as opposed to before warm-up. Be sure that your stretches are performed correctly, and have been recommended by a professional.
Breaks – Taking breaks will relieve physical and mental strain and should be employed at frequent and regular intervals within a practice session (Zaza, 1994). Instruction with regards to duration of breaks varies, ranging from a short break every 20 minutes, to a longer break after a 1-2 hour continuous session. The occupational health and safety department at Mohawk College in Ontario recommends giving your body time to recover by taking a 5-minute break from repetitive tasks every hour. Musical practice requires highly repetitive movements, so at the very least this suggestion should be employed. If you feel the need for more frequent or longer breaks, this certainly won't hurt.
It is important to avoid motions similar to those used when playing your instrument when taking breaks, such as typing on a computer, or playing video games. (Zaza 1994). Research also points to the benefits of distributed practice (multiple short sessions) as opposed to mass practice (a single long session) (Simmons 2011). A separate morning and evening session can aid in memorization as well injury prevention, as opposed to a marathon session once a day (Simmons 2011). If you are to engage in multiple hours of practice each day, it is recommended to do half of your practice in the morning, take a break from playing in the afternoon to engage in other activities, and to practice again in the evening.
Mental rehearsal – Many musicians believe that in order to make musical progress they must work exclusively with their instrument in-hand. The benefits of mental rehearsal have been proven in studies as of late, and a basic understanding of this concept could prevent overuse syndrome (Williamon 2004). Research indicates that cognitive practice can aid in memorization and quality of performance (Cahn, 2008). Musicians can be taught to practice their material mentally, focusing on hearing and feeling what they are thinking. This will reduce hands-on time with the instrument and thus can avoid overuse injury. (Link to other blogs that elaborate on this topic more?)
Connolly and Williamon propose a method that goes beyond simply visualizing yourself practicing your repertoire, to practices emphasizing relaxation, positivity, and incorporation of all the senses. To maximize efficacy, they suggest sitting in a quiet and relaxed place where you will not be disturbed. Before mentally running through any music, focus on feeling the instrument, hearing it, as well smelling and seeing your surroundings. If you can convince yourself you are actually in the situation, then not only does the muscle memory improve with your mental rehearsal, but it can also increase confidence and awareness of the intricacies of your playing. This confidence can carry over to performance situations, aiding in reduction of performance anxiety, and can also speed up the learning process without putting any repetitive strain on your muscles (Connolly and Williamon 2004).
Exercise – Musicians often refrain from athletic activity out of fear of injury (Ackermann et al. 2002). Not only does this fear deprive musicians from the general health benefits of regular exercise, but they are actually missing out on a valuable preventative measure for injury. Recent studies by Ackermann et al (2002) and Wilke et al (2011) have showed the benefits of endurance-focused training on reducing perceived exertion during practice. With reduced exertion comes reduced tension, and thus a likely decrease in risk of injury. It has been demonstrated that musicians generally prefer exercises that seem directly related to the motions they execute while playing their instrument, and so training programs will vary greatly amongst different instrument groups (Wilke 2011). However, strengthening of the trunk and upper limb can apply to any instrument group, and developing these muscle groups is a good preventative measure for injuries amongst musicians.